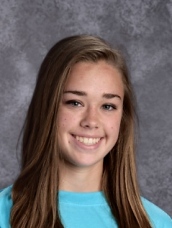 A recent graduate of Little Miami High School received a scholarship to pursue her dreams from a surprising source: Taco Bell.
Class of 2017 member Hannah Topmiller received a $10,000 scholarship from Taco Bell as part of their Live Mas Scholarship program. The Taco Bell Foundation awarded $1 million in scholarships in 2017 to support 100 young adults. Awards ranged from $5,000 to $25,000.
To apply, candidates needed to submit a video no more than two minutes long to describe their passion and how pursuing that passion would help them change the world.
Topmiller's video described how she wishes to use her passion for genetics and raising livestock to improve food stability and cattle industry methods around the world. View her submission here: https://www.youtube.com/watch?v=TbW9hXglvQE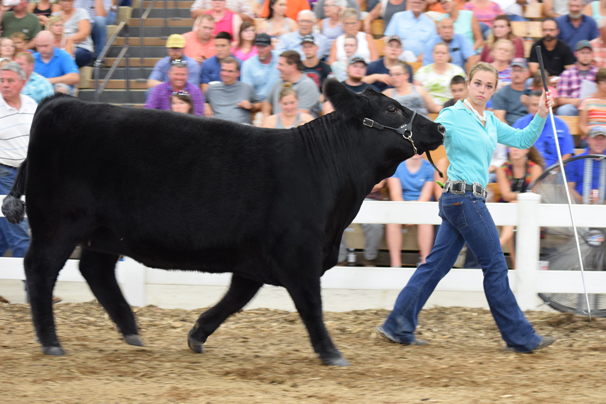 Hannah, the daughter of Anthony and Kathleen Topmiller, is something of a celebrity in the beef cattle world. She has been showing cattle since a young age for the Topmiller's Y-Not Cattle Farm in Pleasant Plain. Hannah showed the Grand Champion Heifer at the Warren County Fair last year and was the first place overall Beef Outstanding Breeding Exhibitor at the Ohio State Fair in 2016. She also won classes in both the junior and open shows at the North American International Livestock Expo in Louisville, Ky in 2015 and junior in 2016. She has also just recently returned from Kansas where she was elected as a member at large to the American Junior Maine-Anjou Association for specific breed of cattle.
The Taco Bell scholarship was one of four that she won to pursue an animal science degree at Morehead State University in Kentucky, in the hopes of obtaining her master's specializing in genetics.
"I want to focus on genetics, specifically genetic defects to help improve the meat supply," she said. "I want to work on new ways to make certain breeds more efficient in producing in the most environmentally-friendly way."
When some of her fellow LMHS students study genetics in class, they have little idea how the theories work in real life. But Topmiller has seen the results of genetic selection first hand. She has helped choose favorable traits such as size and rate of growth to help breed and raise winning show cattle, and has the awards to prove it.
"It is cool thing to predict what will come of just a single cell and to see how that shows up in the animal," she said.
Along with all of her duties on the farm, Topmiller was also a member of the SWOC champion LMHS women's varsity soccer team.