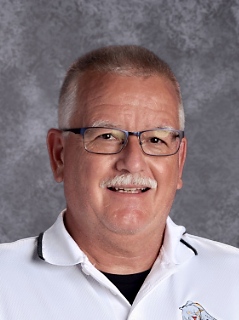 The Little Miami Schools community is mourning the loss of one of its most beloved educators after teacher Mark LaPille passed away on Sunday, Feb. 24.
LaPille, a high school math teacher and coach best known for his quirky sense of humor and heart of gold, had worked at Little Miami for 34 years. He had been diagnosed with pancreatic cancer in November 2017.
"I don't know of anyone else who enjoyed life and who enjoyed teaching as much as Mark," said Superintendent Greg Power. "He touched hundreds of lives of both staff and students while he was here, and our school community is better because of him. We will never be the same now that he is gone."
LaPille joined the staff at Little Miami in the 1984-1985 school year and quickly distinguished himself as a caring teacher and coach. He led multiple high school athletic teams, including boys' and girls' tennis, basketball, baseball and softball. He won three Fort Ancient Valley Conference basketball titles, two FAVC baseball championships and was named Coach of the Year in tennis. He was also frequently nominated for Area Progress Council's Project Excellence teaching award and received the award in 2013.
Students and fellow staff members will remember his math puns, his Pi Day celebrations on March 14 and his crush on Julia Roberts.
LaPille retired from LMHS at the end of the 2011-2012 school year, and because of their high regard for him, the Board of Education at that time took the rare step of establishing a retire/rehire agreement with LaPille to have him continue his teaching career.
He retired for good at the end of the 2017-2018 school year.
LaPille is survived by his wife Mary Alice and a son, Tom.
A celebration of life will take place on Sunday, March 17 at Bel-Wood Country Club, 5873 Ludlum Road, Morrow. Doors will open at 1:30 p.m. and program will begin at 2 p.m. A reception will follow.
Mark requested that those attending bring school supplies or backpacks to donate to Little Miami. In lieu of flowers, the family requests donations to Hospice of Cincinnati in his name.
A celebration of life is being planned and details will be shared as they are received.