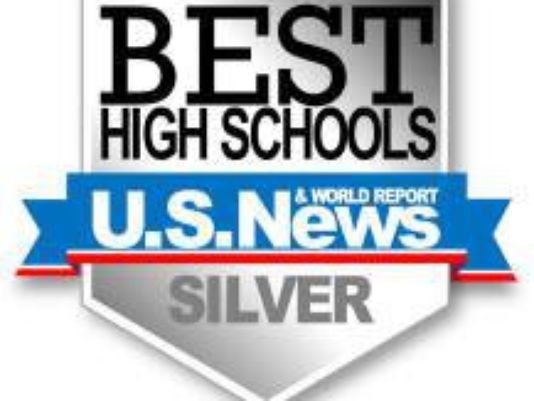 U.S. News and World Report released their 2018 Best High Schools report and Little Miami High School is ranked #75 in Ohio out of 822 public high schools and #18 in all high schools in the Cincinnati area. This ranking earns LMHS a Silver Medal.
U.S. News uses a collection of criteria to rank high schools across the country. They look at scores on state-mandated math and reading tests, testing performance of a school's historically underserved students – those of black, Hispanic and low-income backgrounds – compared with the state average and a high school's graduation rate. A school needed to boast a rounded graduation rate of at least 80 percent, which is higher than the threshold used for last year's rankings – 75 percent.
U.S. News also looked at how well the remaining schools prepared students for college based on student participation in and performance on AP and IB exams.
For complete rankings, see the U.S. News and World Report news article.