Side Menu Ends, main content for this page begins
Back to Side Menu (includes search)
Careers in Rock -- the non-band band
Posted on: December 13, 2018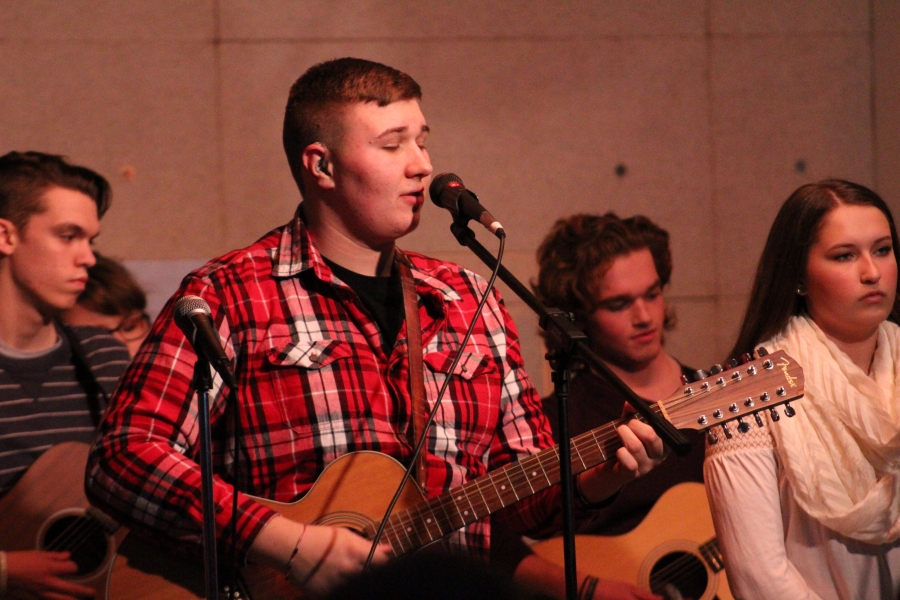 New tunes and cover versions could all be heard at the LMHS Careers in Rock music class's recent semester concert.
In the class, teacher Greg Robinson instructs students who are not typically involved in school band how to play keyboard, guitar, drums. The students are encouraged to branch out and try different instruments and to sing.
The class culminates in a concert for friends and family. The first semester concert featured songs from Fleetwood Mac, Darius Rucker, and even an original song written by German exchange student Simon Huxoll.