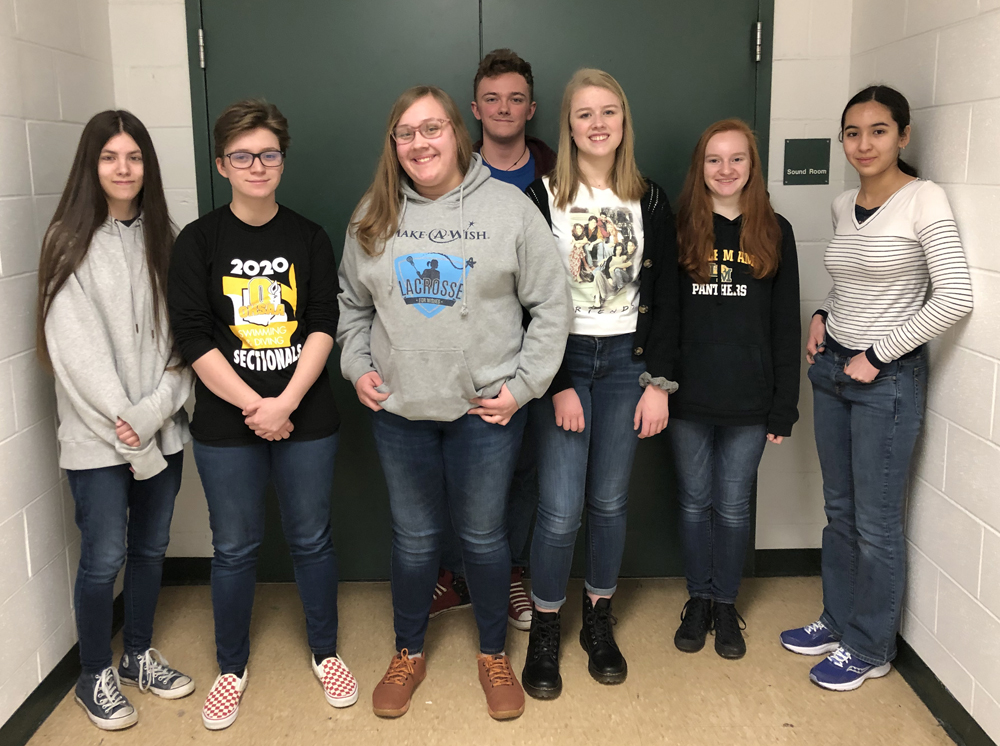 LMHS band members (from left) Amethyst Rowan, Marina Lindsey, Paige Zimmerman, Carson Downey, Annie Hagan, Hailey Hodgson, and Nilli Tayidi.
Congratulations to members of Little Miami Bands who participated OMEA District 13 Solo and Ensemble Contest at Blanchester High School on Feb. 8. Each were judged by a professional musician/music educator on such criteria as tone, intonation, interpretation, and technique. The students then earned a rating from I to V, with a I being Superior, a II Excellent, a III Good, a IV Poor and a V Very Poor.
All seven Little Miami participants received superior ratings.
Nilli Tayidi – Viola solo, piano solo, French horn solo
Carson Downey - Clarinet solo
Annie Hagan - Alto saxophone solo
Hailey Hodgson - Alto saxophone solo
Trombone Trio - Marina Lindsey, Amethyst Rowan, Paige Zimmerman