Side Menu Begins
Side Menu Ends, main content for this page begins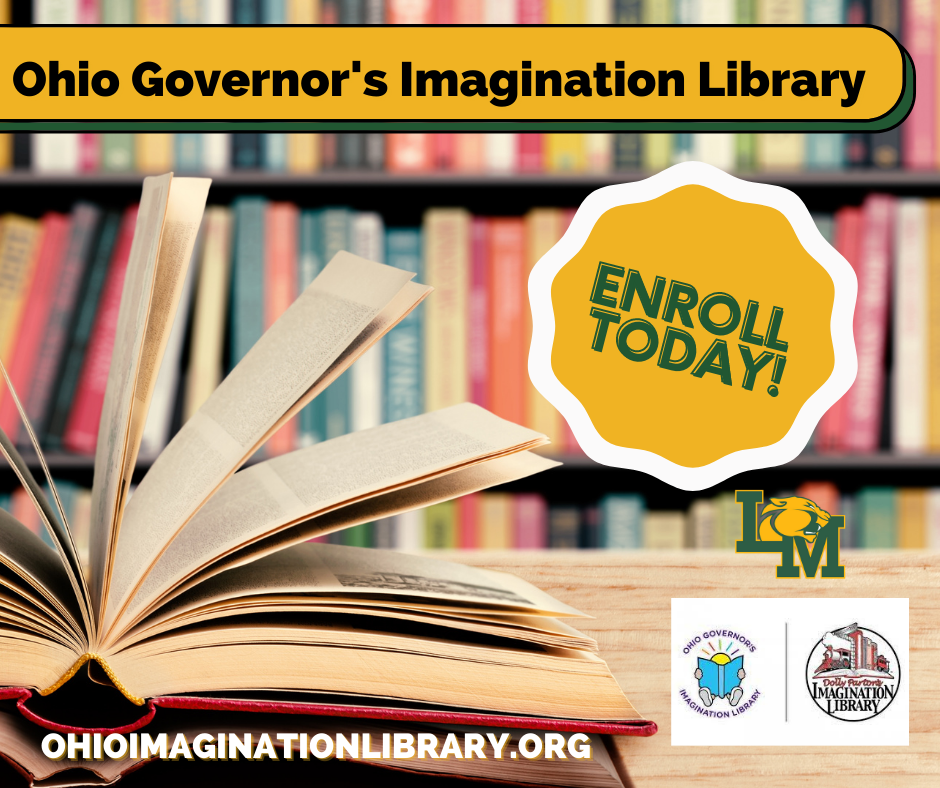 Developing literacy begins at birth. By the age of three, a child's brain is already 80% developed, and, by the time a child enters kindergarten, they must already know thousands of words in order to succeed in the classroom. Reading aloud to a child and giving them access to books is the best way to ensure they are prepared to enter kindergarten.
The Ohio Governor's Imagination Library wants to start a new chapter in early childhood literacy throughout Ohio by providing families with books. With the goal of preparing students entering Kindergarten for success in the classroom, the Imagination Library program will send a customized book to your child each month from birth until age five. Sign up is easy and FREE! Give your Panther the gift of reading & enroll today.
Research has shown that a child with 25 books in their home complete an average of two additional years of schooling compared to their peers without books in their home. It is the Imagination Library's goal for every kindergartener to begin school with 60 books in their home.
Learn more about the Ohio Governor's Imagination Library and its partnership with Dolly Parton's Imagination Library.