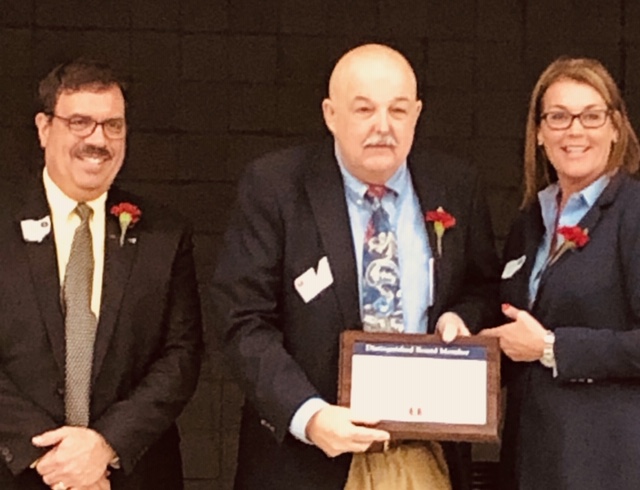 LM Board member Mike Cremeans (center) was recently recognized for his 20 years of service.
The Little Miami Board of Education recently received recognition for having achieved the "Gold Level" for effective school boards from the Ohio School Boards Association.
To reach this level, boards must complete at least 23 of 26 selection criteria that include high expectations of student achievement and quality instruction, strong internal and external communication, a collaborative relationship with the community and fiscal responsibility.
The Little Miami board was recognized at the Southwest Region OSBA Spring Meeting on March 12.
Board member Mike Cremeans was also recognized for 20 years of service as a Board of Education Member.