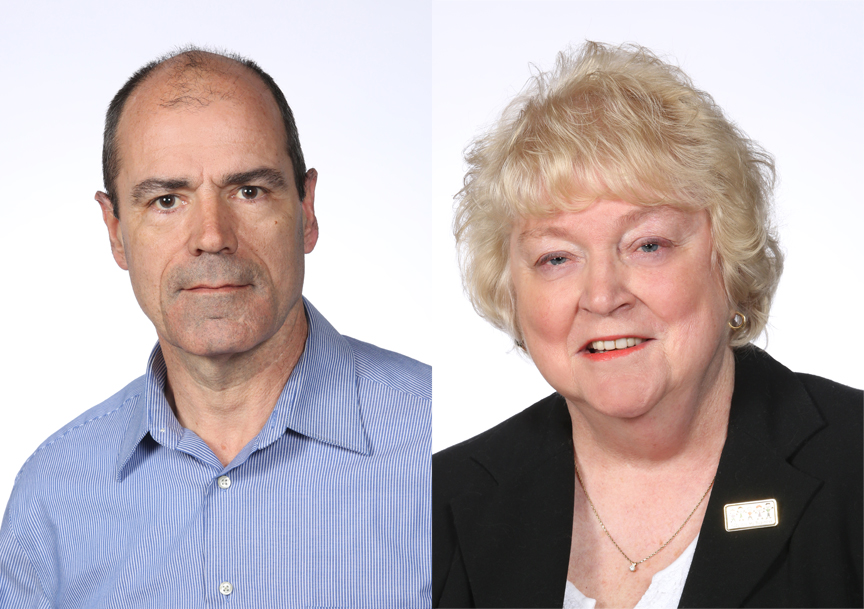 2019 Board President Randy Haas and Vice President Bobbie Grice
The Little Miami Local Schools Board of Education held its annual organizational meeting on Tuesday, Jan. 8.
At the meeting, Randy Haas was elected board president and Bobbie Grice was elected vice president for 2019. The Board also held a tax hearing and set meeting dates for 2019. Board meetings will be held the fourth Tuesday of every month, except for Dec. 10, 2019 and will be posted on the district's website.
Following the organizational meeting, the Board held a work session to review the district's upcoming building projects made possible by the passage of the May 2018 bond issue.
Christie Boron of Emersion Design provided information about the projects, including information collected during programming meetings with teachers, parents and administrators. She also shared early concept designs of the building additions at the intermediate, junior high and high schools, along with an early concept of the PreK-1 building to be constructed behind Salem Twp. Elementary.
A community meeting to present this information to the public will be held Thursday, Jan. 24 at 7 p.m. at LMHS.