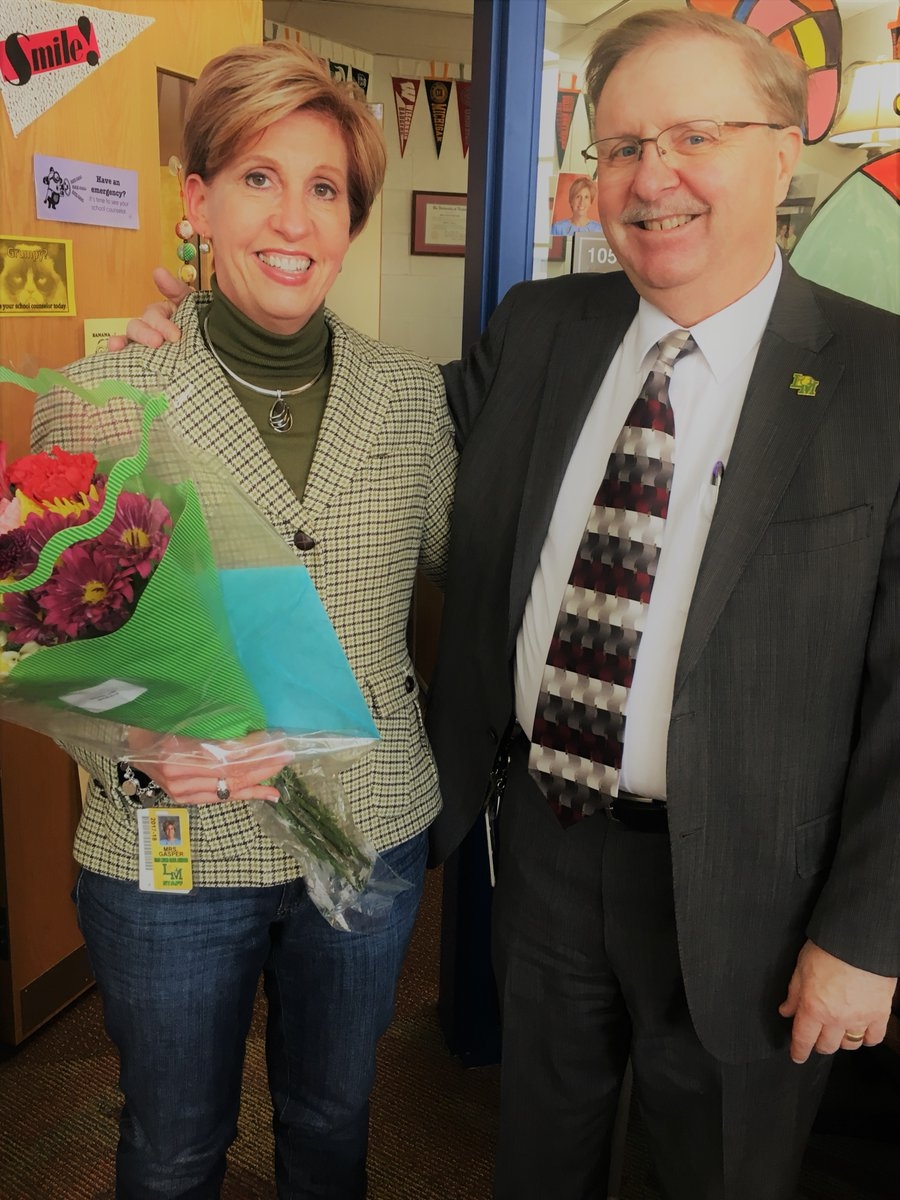 Dawn Gasper (left) and Superintendent Greg Power
Little Miami Superintendent Greg Power recently had the pleasure of surprising two district staff members with the news that they had been selected this year's Area Progress Council's Project Excellence award winners.
Little Miami Intermediate School counselor Dawn Gasper and Salem Twp. Elementary teacher Gina Woods were selected by the council as this year's honorees.
"We know we have great staff, and every year the process to select our winning representatives is challenging," Power said. "It's another example of what's great about our Little Miami learning community."
Students and families submit entries to the Area Progress Council to nominate their favorite teacher for the award. Both of these outstanding LM staffers will be formally recognized at an awards dinner May 2 at the Warren County Career Center.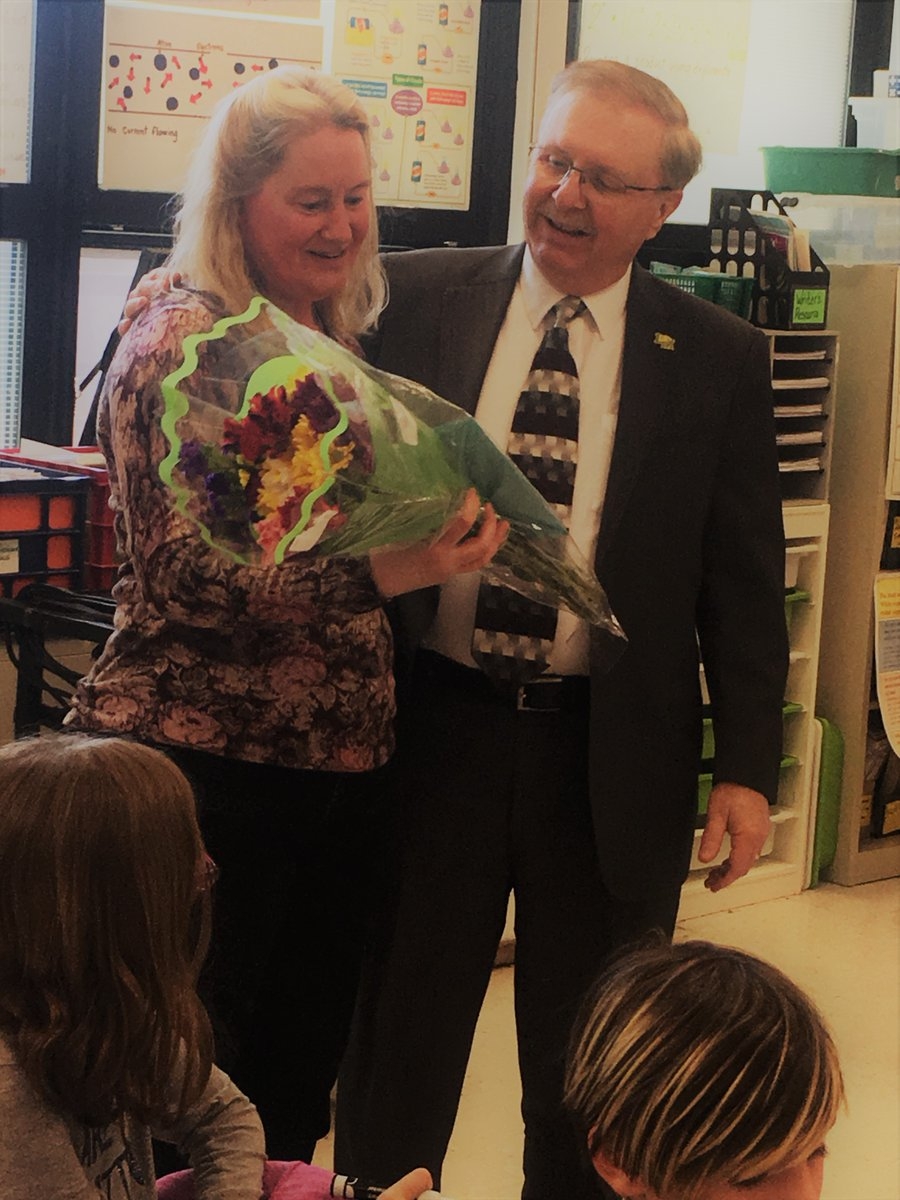 Gina Woods (left) and Power
The Area Progress Council is a non-profit foundation made possible by the volunteer efforts of business leaders who are interested in the quality of public education in Warren County. The Project Excellence Committee aims to identify exceptional educators who demonstrate excellence in instruction or innovative teachers who have pioneered a teaching method.
Previous Little Miami honorees are Heather Hebrank, Scott Hammann, Mark LaPille, Julie Thompson, Stephanie Grieshop, Amber Huber, Tonya Carmack, Kelly Lawson, Tabitha Smith and Jamie Jackson.