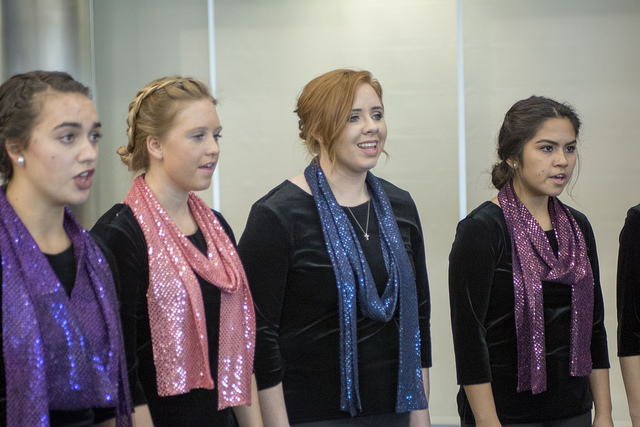 If your young person has ever heard the Little Miami Select Choirs and dreamt of joining them one day, a special upcoming event is a chance to make that dream come true.
The Little Miami Tour Chorale will host a Youth Choir Festival from 9 a.m. to 3 p.m. on Saturday, Feb. 17 at Little Miami High School. The all-day event will give young vocalists to work and sing alongside nationally- and internationally-acclaimed LMHS singers.
Led by director Sarah Baker, young students will learn six songs, rehearse and prepare for a concert which will be held at 3 p.m. in the auditorium.
The $35 ticket price covers instruction a snack, lunch and a festival t-shirt. For more information or to register, call (513) 260.7397. See the informational flier.