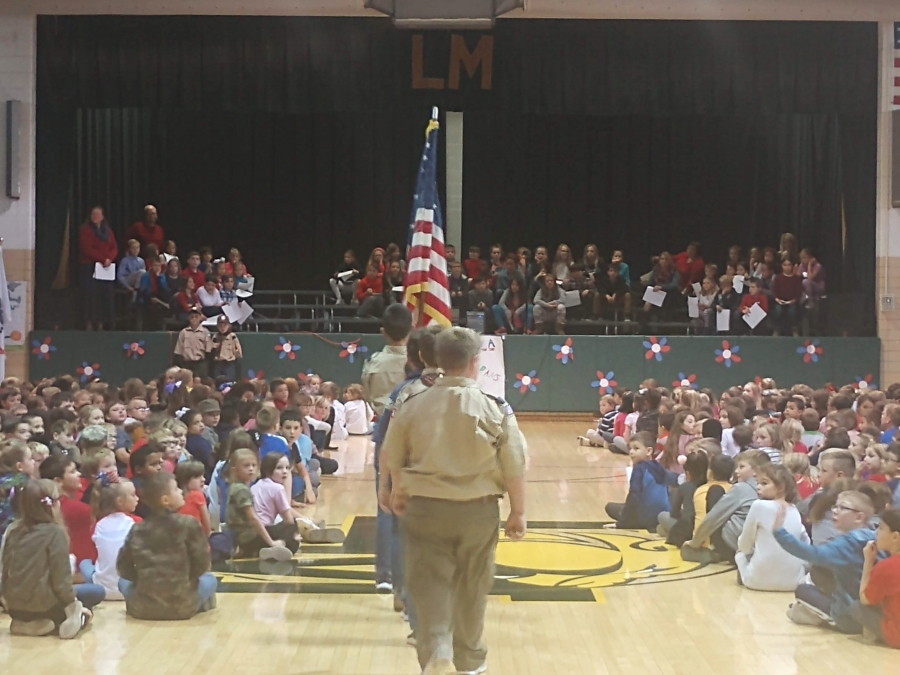 Students and staff at Salem Twp. Elementary School recently took time to honor veterans at an all-school assembly.
In what has become a huge annual event, veteran guests of dozens of Salem students were treated to poems and speeches written by students, patriotic songs and refreshments.
Check out the photos of the festivities!