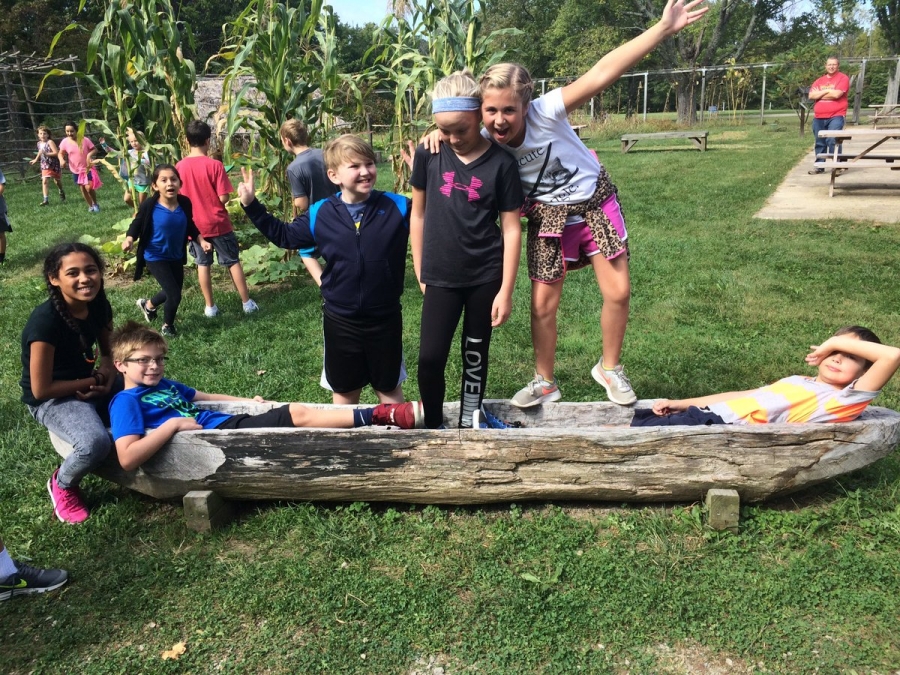 The Little Miami school district is located in one of the most historically significant areas in Ohio when it comes to Native American history. Salem Twp. Elementary fourth graders recently got a glimpse at the customs and culture of the people who lived here hundreds of years ago during a visit to Ft. Ancient Archaeological Park.
While visiting as part of a school field trip, students learned about the Hopewell and Ft. Ancient Native Americans, including about the tools they used, the clothes they wore and the dwellings in which they lived. Students also toured the center's museum and also tried their hand at spear throwing, double ball and hands on area in the classroom.
Photos courtesy of Mrs. Miles's Twitter feed. Give her a follow @LM_MrsMiles.