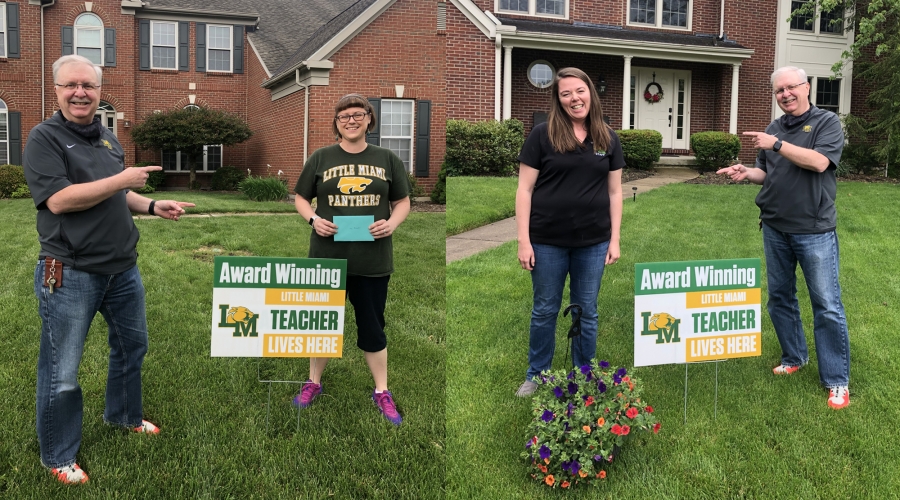 Congratulations to Hamilton-Maineville second grade teacher Sara Dicks and Little Miami preschool teacher Kim Ksander, both of whom were named the 2020 Little Miami winners of the Project Excellence award.
Every year, two teachers from each Warren County school district are chosen for this award, sponsored by the Area Progress Council of Warren County. Project Excellence aims to identify exceptional educators who demonstrate excellence in instruction or innovative teachers who have pioneered a teaching method.
Teachers are nominated by students, parents, fellow staff members and members of the public.
Superintendent Greg Power had the opportunity to surprise both Dicks and Ksander at their homes this year to let them know they had won.
"Congratulations to both of these two staff members for their outstanding efforts with our students," Power said.
The Area Progress Council is a non-profit foundation made possible by the volunteer efforts of business leaders who are interested in the quality of public education in Warren County. Since its inception, Project Excellence has honored more than 650 educators and has awarded more than $500,000 in cash awards.