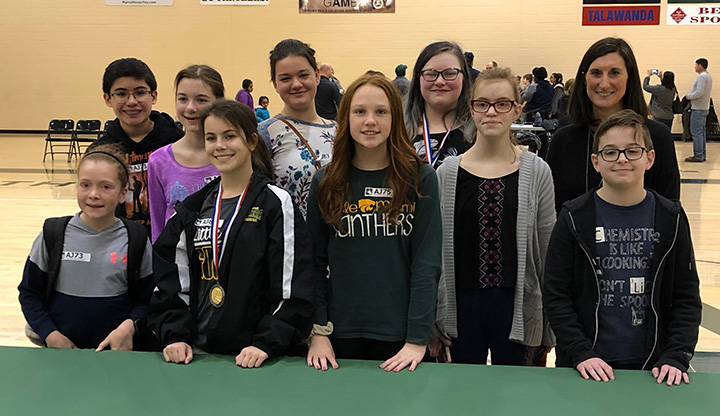 It wasn't a Snapchat, or an Instagram story or anything of the sort. It was actual long-form writing and they nailed it.
The Little Miami Junior High Power of the Pen team recently brought home several accolades for their work at the district competition last month.
Power of the Pen is an interscholastic creative writing program for middle schools. During competitions, students are given a writing prompt and 40 minutes to complete a fully-developed piece of creative writing.
Little Miami Junior High was the site of district competition on Feb. 16 and 13 area schools were in attendance. Little Miami's seventh grade team took fourth overall. Individually, 7th grader Aurora Kuhn placed 6th overall and 8th grader Kendall Gentry placed 10th overall. Six Little Miami students moved on to regional competition on March 16. Those students were:
7th grade: Aurora Kuhn, Emma Pinson, James Boyle, and Samantha McDannold.
8th grade: Kendall Gentry and Bethany Gray
The team is led by LMIS teacher Erin Dipzinski.