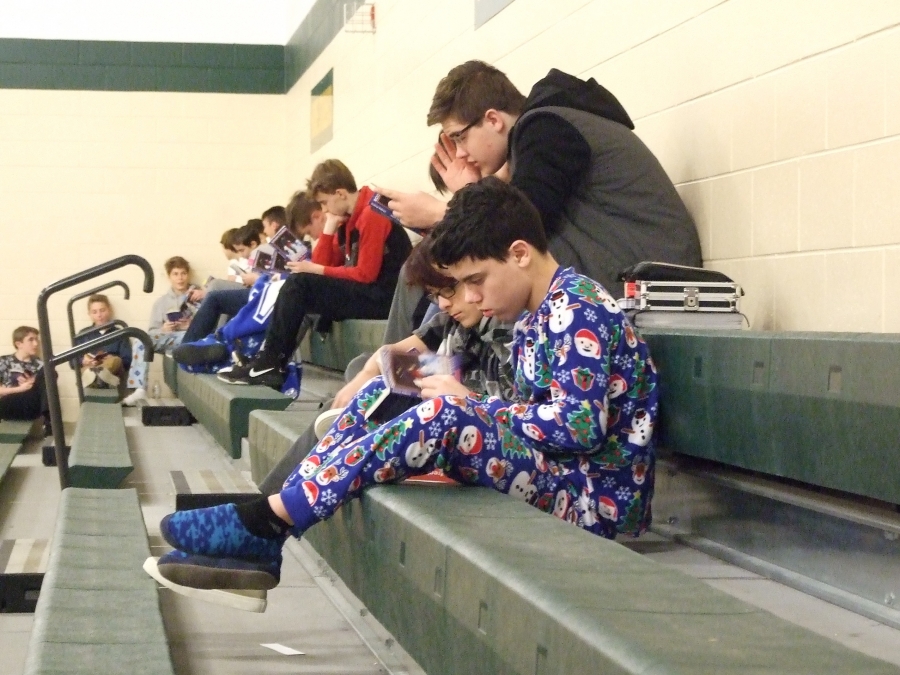 When is the last time you were able to set aside time to read an entire book in one day? Students at Little Miami Junior High School were able to do just that this week during their annual "Book in a Day" event.
Students were encouraged to come to school in comfy clothes, bring a pillow or blanket and get ready to read an entire book in one day on Thursday, Dec. 14.
Book-in-a-Day is based on an exemplary literacy activity from the High Schools That Work program sponsored by the Southern Regional Education Board. Students participate in fun activities throughout the day, including characterization mapping and short skits based on the book. They also listen to their teachers read, to guest readers, to recorded versions of their books, and also read aloud to their peers. At the junior high, the PTO sponsored drawings throughout the day for door prizes of spirit wear, gift cards, snacks and other items.
Students at the junior high read "Freak the Mighty" by Rodman Philbrick.