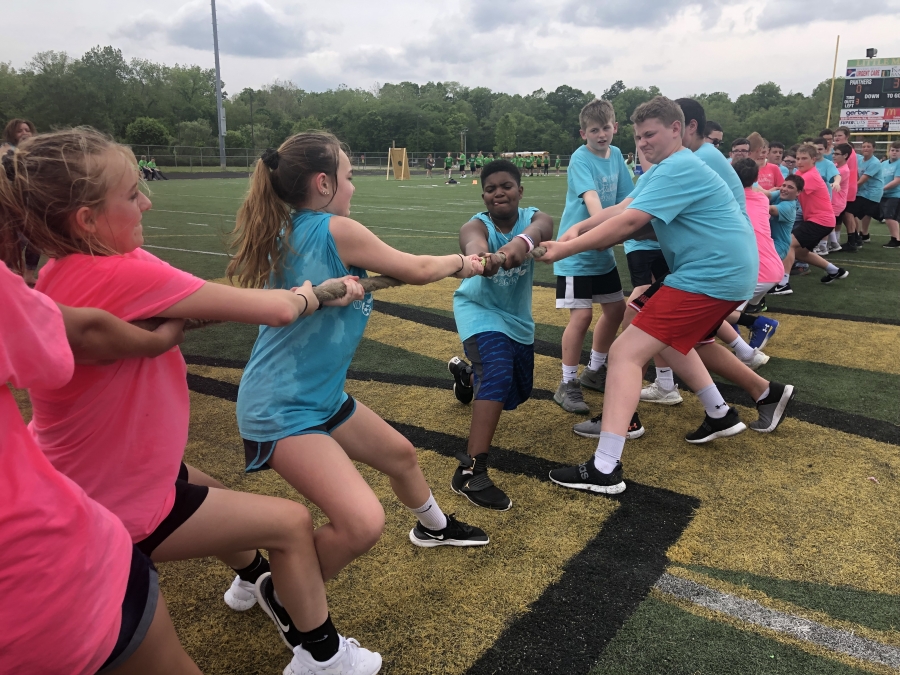 Seventh and eighth grade students enjoyed field day with a twist this year.
Not only did physical education teacher Craig Eckstein schedule a variety of fun -- and sometimes silly -- contests, but the event was wrapped up with a 4 X 100 relay race that pitted class against class in friendly competition.
Thank you to everyone who helped to make the day a success!