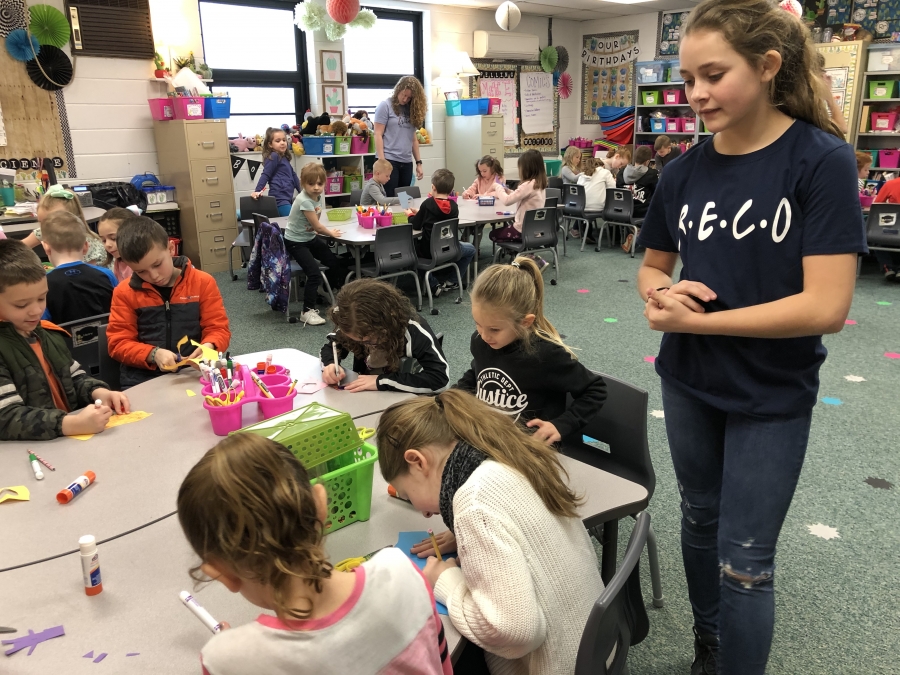 Each Little Miami student is on their own educational journey, and one never knows when some of the most meaningful learning might come from a person just a year or two older!
More than 30 Little Miami Junior High ReCo Ambassadors recently visited Harlan-Butlerville Primary School to help lead an activity focusing on the character word of the month, creativity.
The younger students first watched a video read aloud from the book "A Beautiful Oops" by Barney Saltzberg, which shows that many times what could be considered a mistake oftentimes can turn in to something beautiful.
The older students then distributed one or two randomly shaped pieces of paper to each younger student. The younger ones then decorated and colored the shapes, which were then affixed to a larger piece of paper, creating one large "beautiful oops" for the class.