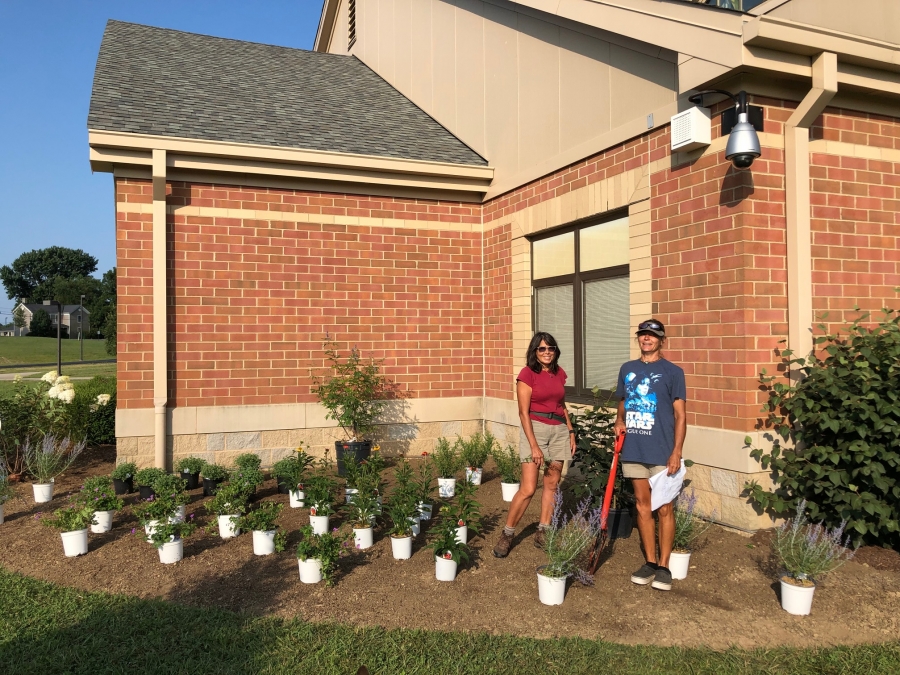 The grounds around Little Miami Intermediate School got a facelift right before the start of school, thanks to the work volunteers and a great partnership with Greenfield Plant Farm.
Greenfield, LMIS school counselor Dawn Gasper and an army of volunteers helped install dozens of new plants and shrubs to dress up the entrance of the building. This work not only served to brighten the appearance of the school, but also created a certified pollinator garden for the environment.
Greenfield Plant Farm, located just a mile from the Intermediate School, is a certified perennial grower for the Cincinnati Zoo and Botanical Gardens. At LMIS, the Greenfield crews used plants from the Zoo's list that would bloom throughout the seasons, providing necessary food for pollinators like bees and moths.
The new landscaping also will feature an engraved boulder from Evans Landscaping.