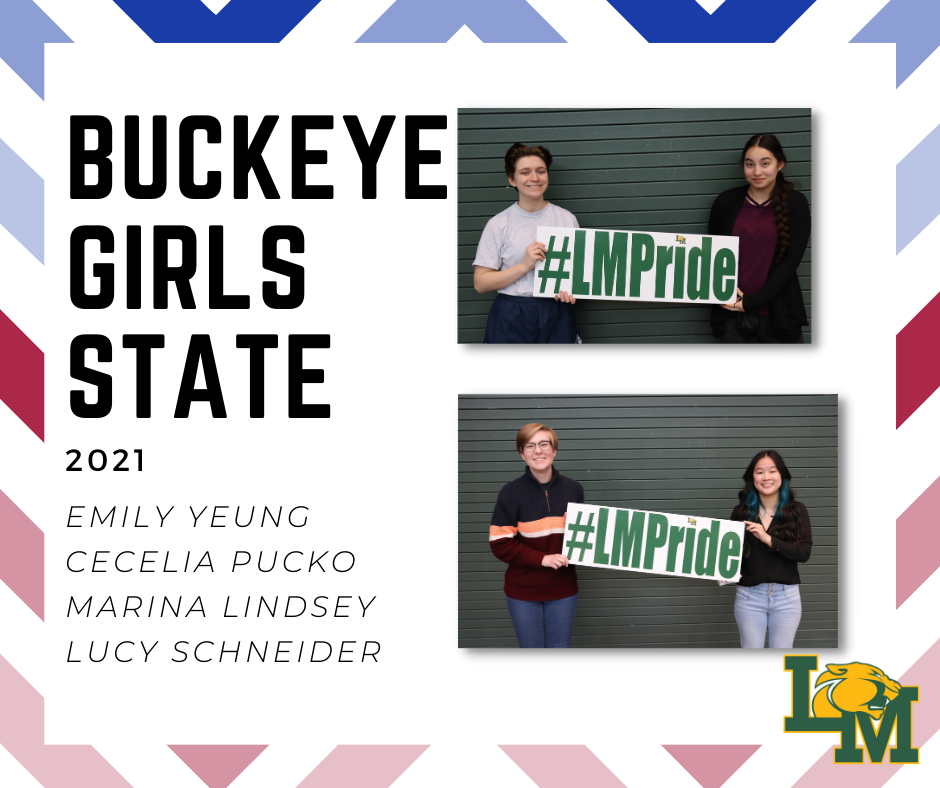 Congratulations are in order to Emily Yeung, Cecelia Pucko, Marina Lindsey, and Lucy Schneider for being selected to represent LMHS at Buckeye Girl's State this year! This selective process includes a teacher nomination, an application to attend, and an interview. Young women are eligible to attend if they meet the following criteria:
Have completed their Junior year of high school
Are interested in government and current events
Have high moral character
Possess strong leadership abilities
Have an above average scholastic standing
Have a desire to learn
Through hands-on experience young women have the opportunity to not only learn the mechanics of local and state government; but also learn citizenship and patriotism; gain self-confidence, poise and character. These well-deserving students will attend the 2021 Buckeye Girls State program during the second week of June 2021. We are so proud of these future leaders of American, who will undoubtedly learn important skills that will equip them with the necessary skills to move towards adulthood as a leader dedicated to service and patriotism.