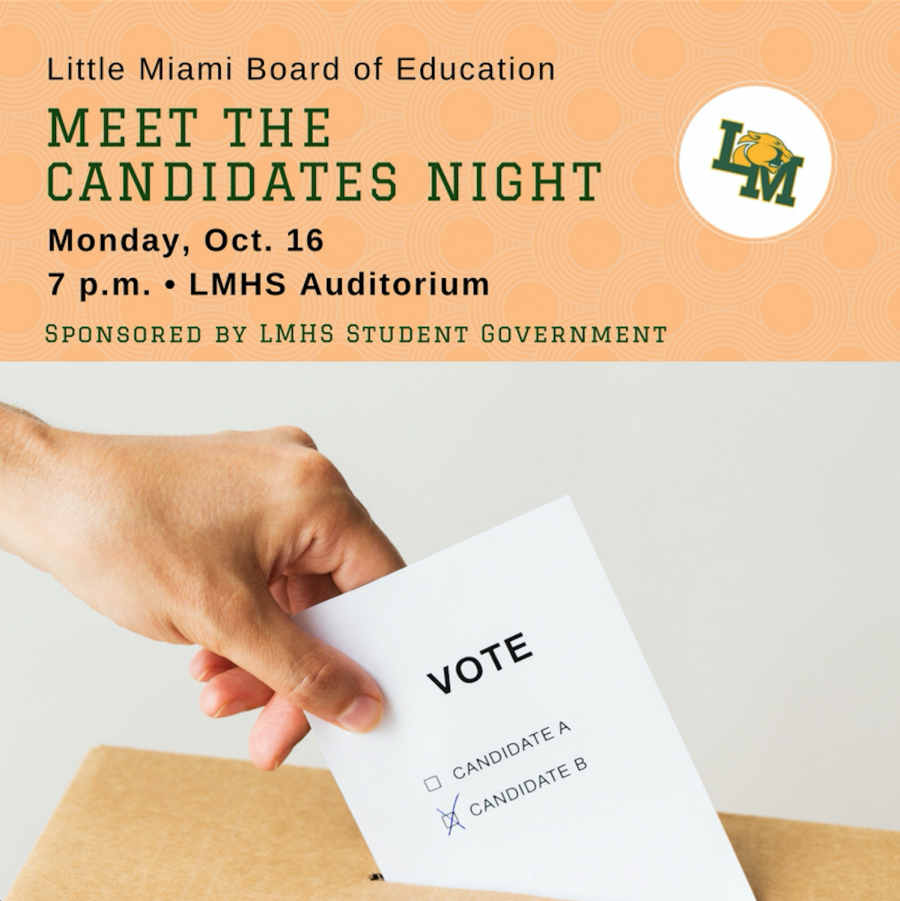 Community members will have the opportunity to meet the three candidates running for seats on the Little Miami Board of Education on Monday, Oct. 16 at 7 p.m. in the high school auditorium.
Incumbents Bobbie Grice and Tony Niemesh are running for two open seats, along with challenger Wayne Siebert.
The event is hosted by LMHS Student Government.