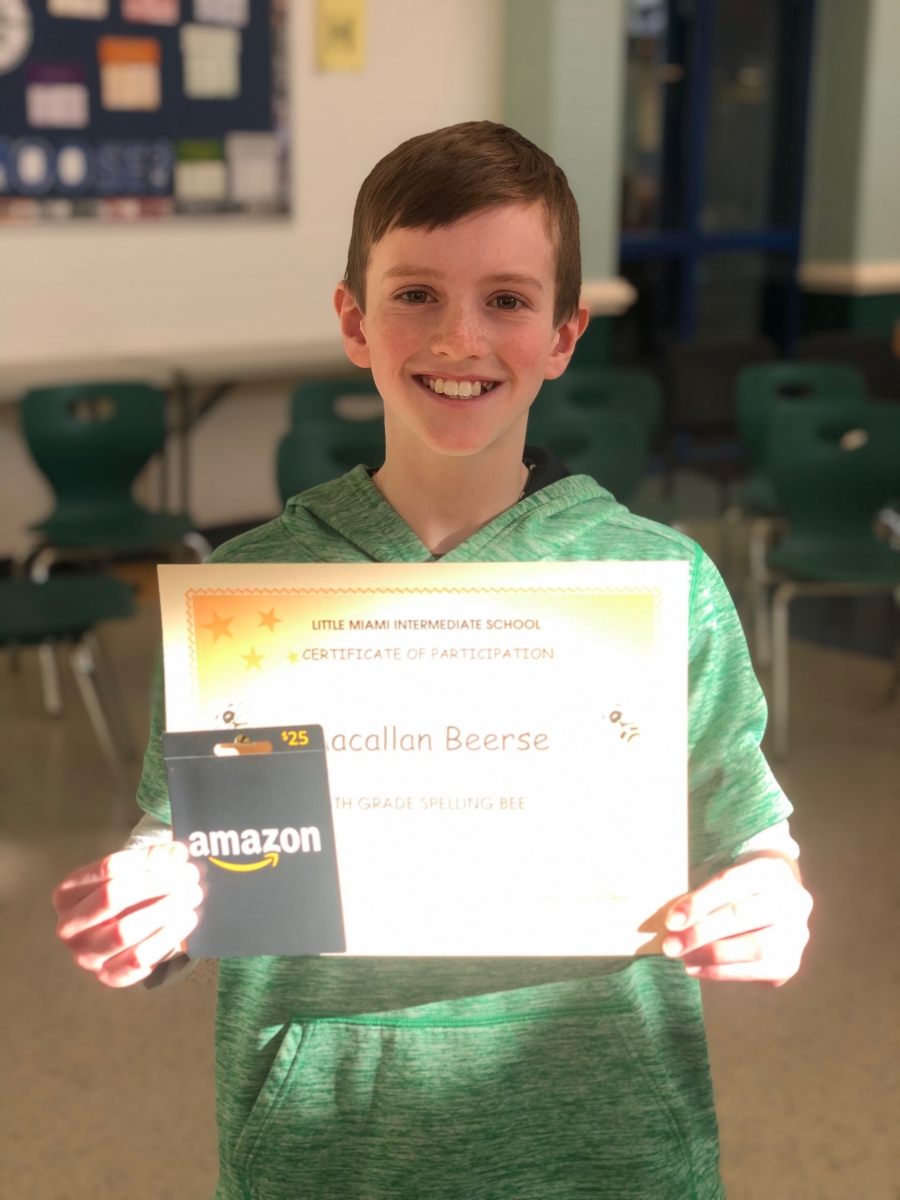 Many of us have a fear of public speaking. It can cause a racing heartbeat and sweaty palms. So what does standing in front of your entire school trying to spell a word correctly to win the school spelling bee cause?
For two Little Miami Intermediate School students, it meant victory! LMIS students Macallan Beerse and Cameron Gieske survived dozens of rounds of words like "camouflage" and "antarctic" to win the spelling bee for their respective grades.
Beerse won for the fifth grade and Gieske claimed the victory for the sixth grade. Gieske has a history of spelling bee titles, winning as a fourth grader at Salem Twp. Elementary two years ago.