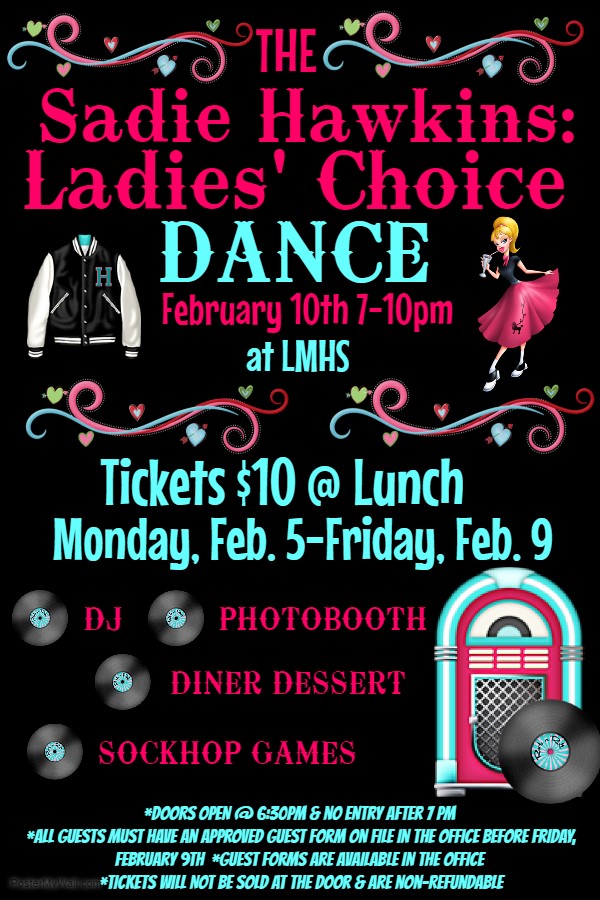 Tickets are on sale now for the Little Miami High School winter formal, to be held 7-10 p.m. on Saturday, Feb. 10 at LMHS.
The dance is a Sadie Hawkins Ladies' Choice dance. Tickets are $10 at lunch and are on sale through Friday, Feb. 9
All non-Little Miami guests must have an approved guest form on file in the office before Friday. Tickets will not be sold at the door.