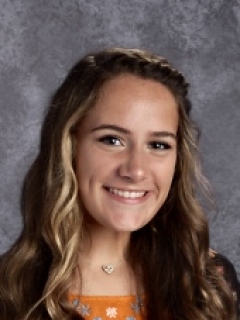 An outstanding Little Miami High School senior recently received the prestigious Franklin B. Walter Scholarship from the Warren County Educational Services Center.
Molly Wilson received the $500 scholarship that is given to one student from each Warren County school district to recognize superior academic achievement.The award also recognizes the teachers those students have chosen as having a positive impact in their lives. Wilson selected LMHS science teacher Stephanie Corradini.
Wilson will be recognized at a banquet on April 5.