Side Menu Ends, main content for this page begins
Back to Side Menu (includes search)
'Midsummer Night's Dream' opens Oct. 24
Posted on: October 23, 2019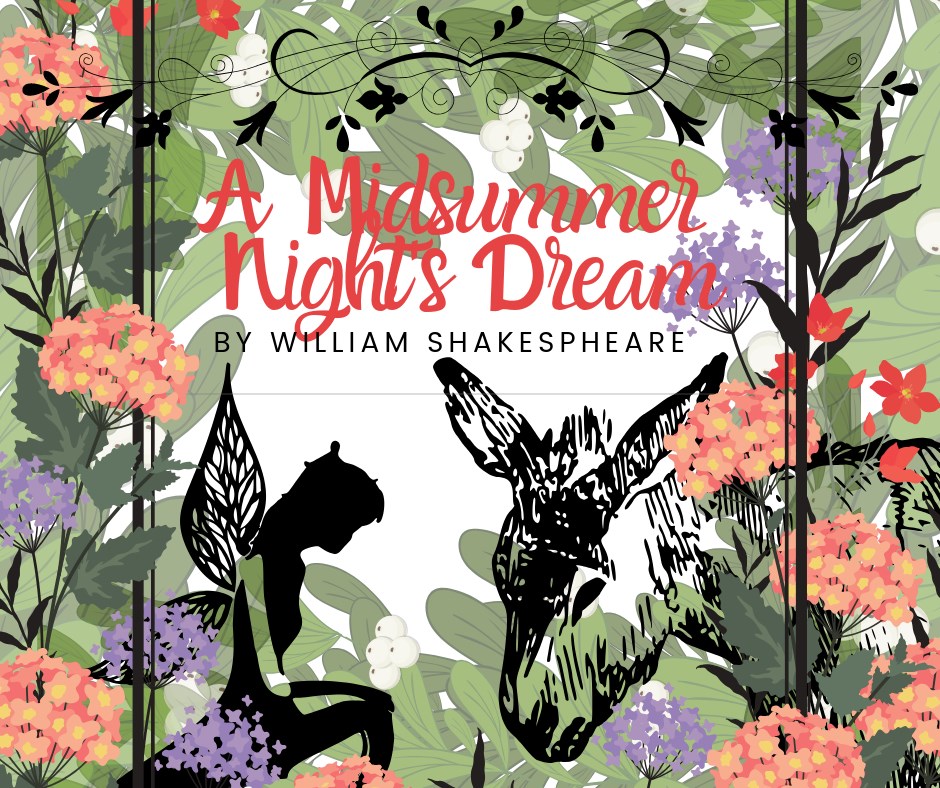 It's a tale of order and disorder, love and marriage, reality and the appearance of reality. In fact, much like a dream! Little Miami High School Theatre will bring Shakespeare to life in their production of "A Midsummer Night's Dream" on Oct. 24, 26 and 27.
Director Tara Lydy said the fantastic tale of who loves who, hijinks, jealousy and the troublesome Puck is a great way for actors and audiences both to enjoy Shakespeare.
Q. Why did you select "A Midsummer Night's Dream" for this year's fall play?
A. We believe it's important for high school actors to perform Shakespeare at least once during their high school career. Acting Shakespeare challenges students in ways other plays do not. Not only does Shakespeare provide us with beautifully written dialogue, he also provides content within his story lines which are timeless. We wanted to encourage the students to embrace his work and get over the hurdle so many student actors face when the idea of performing Shakespeare is mentioned.
Q. The language of Shakespeare is sometimes hard to understand. How did you help your actors get their hands around the dialogue?
We spent a lot of time analyzing the script during our rehearsal process. The biggest challenge to actors begins with the fear of the language and from the very start we tried to lessen this fear by talking through the lines. We would ask the students, "What are you saying in this line?" or "What does this word mean?" Often times they encountered words they use today however in the script, Shakespeare used the word in a different way with a different meaning. This became quite eye-opening to the students. They had to embrace the challenge early on, by utilizing resources we gave them to look up words and decipher the meaning. In addition we held a workshop in conjunction with Wilmington High School Theatre Department where students spent the day working closely with professional actor, director and author Bill Kincaid. This proved to be a great opportunity for the cast as they dove even deeper into the script and learned many hidden stage directions found within the lines.
Q. What should audiences look for when they come to this year's show?
A. Audiences can expect an evening of mischief, love and laughter as they watch how the lives of lovers, royals, rude mechanicals and fairies all intertwine within the magic of the woods.
Q. Who are your key cast members and what do they bring to the stage?
A. A Midsummer Night's Dream provides a good number of roles for many of our students. One such role, Robin Goodfellow, i.e. Puck, played by senior Micah Davis is quite fun to watch. He portrays this character with a great deal of energy and physicality. We are proud of the work Micah has put into his interpretation of this role. Another student, Sebastian Black, took on his largest role to date, as Bottom the Weaver. This role, not only requires a lot of memorization, but the character himself, must also play an actor in a play within this play thus, quite a challenge for any actor. Many of the actors in addition to Micah and Sebastian have spent countless hours outside of rehearsal fine tuning their characters.
Q. How do people get tickets?
A. Tickets will be available at the door each night of the performance and are $10 each. The box office will open 1 hour prior to each performance. Show times are: Thursday, Oct. 24, 7 p.m.; Saturday, Oct. 26, 7 p.m., Sunday, Oct. 27, 2 p.m. Reservations may be make online on our website: http://littlemiamitheatre.weebly.com/now-playing.html