Side Menu Ends, main content for this page begins
Back to Side Menu (includes search)
LMHS sophs win HOBY awards
Posted on: January 22, 2020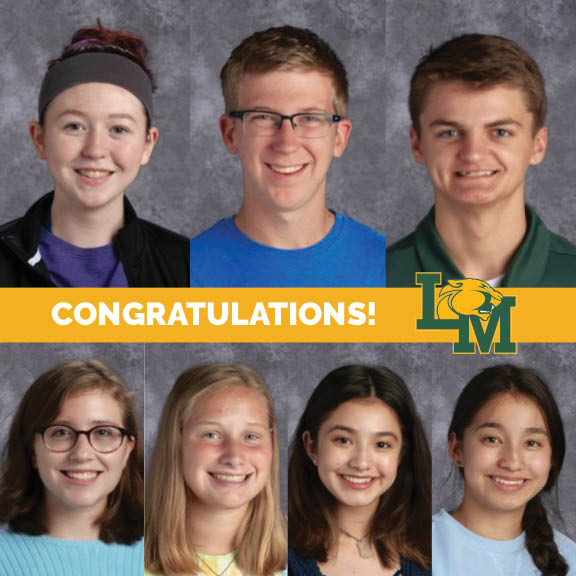 Seven Little Miami High School sophomores were recently named finalists in the Hugh O'Brian Youth Leadership contest.
LMHS students Nicole Appel, McKinnley Benzinger, Christopher Fortenberry, Lucas Swierk, Alexandra Thompson, Emily Yeung and Amanda Yeung all won the honor based on essays and interviews as part of the HOBY program. Swierk was named the overall winner for Little Miami.
All seven students will spend a week this summer representing Little Miami at the HOBY state conference at Antioch College in June.
At HOBY, high school sophomores build their leadership potential through an inspiring week-long Leadership Seminar based on three leadership perspectives: Personal, Group, and Societal. As many as 300 "ambassadors" from high schools across the state at their seminar to:
Experience life on a university campus, where HOBY Leadership Seminars are hosted
Interact with local community leaders—from CEOs to business owners to doctors to media experts—through panels, presentations, and group discussions about real-world issues
Participate in hands-on activities to explore and exercise leadership on personal and group levels
Form diverse relationships with adult professionals, college-age mentors, and high school students from across the state with diverse leadership styles and backgrounds
Conduct a community service project to put leadership-for-service skills into action
Open opportunities for internships, mentorship programs, and other HOBY Ambassadors Connect benefits
After each seminar, HOBY alumni are challenged to complete 100 hours of community service within the next year as a way to put their passion and newly built leadership skills into action.