Side Menu Ends, main content for this page begins
Back to Side Menu (includes search)
LMHS grad wins UN award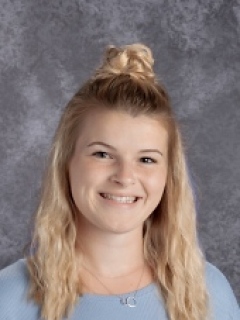 Little Miami High School is delighted to announce that recent grad Sara Noyes was recognized by the United Nations Association–USA and InnerView Technologies in the 2018-19 National Community Service Awards. The award program has been designed to connect student community service activities and commitment to the 17 UN Global Goals to Transform Our World.
A 2019 LMHS grad, Noyes earned the Merit Award and invested the most effort and impact for Global Goal 3 - Good Health & Well-Being.
"The UN Global Goals bring awareness, action, and measurement to the toughest challenges the world faces and each objective requires engaged individuals to collaborate and invest both minds and hearts to solve these critical issues," says Anna Mahalak, Youth Engagement Manager of the United Nations Association – USA.
Students who participate in this program develop of a digital service resume for use in job and college applications to demonstrate personal commitment, 21st century skills, and key areas of interest. The three tier award program recognizes a range of student achievement: Merit for 20 hours, Honor for 40 hours and Ambassador for 100 hours of service this school year.
The United Nations Association of the United States of America (UNA-USA) is a membership organization dedicated to inform, inspire, and mobilize the American people to support the ideals and vital work of the United Nations.