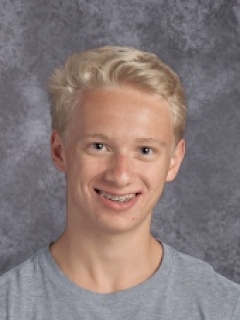 A recent Little Miami High School graduate has won a scholarship for college preparedness.
Class of 2019 grad Brian Dowers was recently awarded the Balanced Man scholarship from the Sigma Phi Epsilon chapter at the University of Cincinnati. The scholarship focuses on sound mind and sound body where academics and physical health work hand-in-hand to enhance an individual's development. Dowers was selected because he demonstrated "extreme excellence as he approached his first year as a college student.
"The brothers are extremely proud of the student you were able to develop through their high school years and are pleased to recognize it," said Brock Thompson, Balanced Man Scholarship Director.