Side Menu Ends, main content for this page begins
Back to Side Menu (includes search)
LM Athletic Team Wins Regional Championship
Posted on: April 19, 2021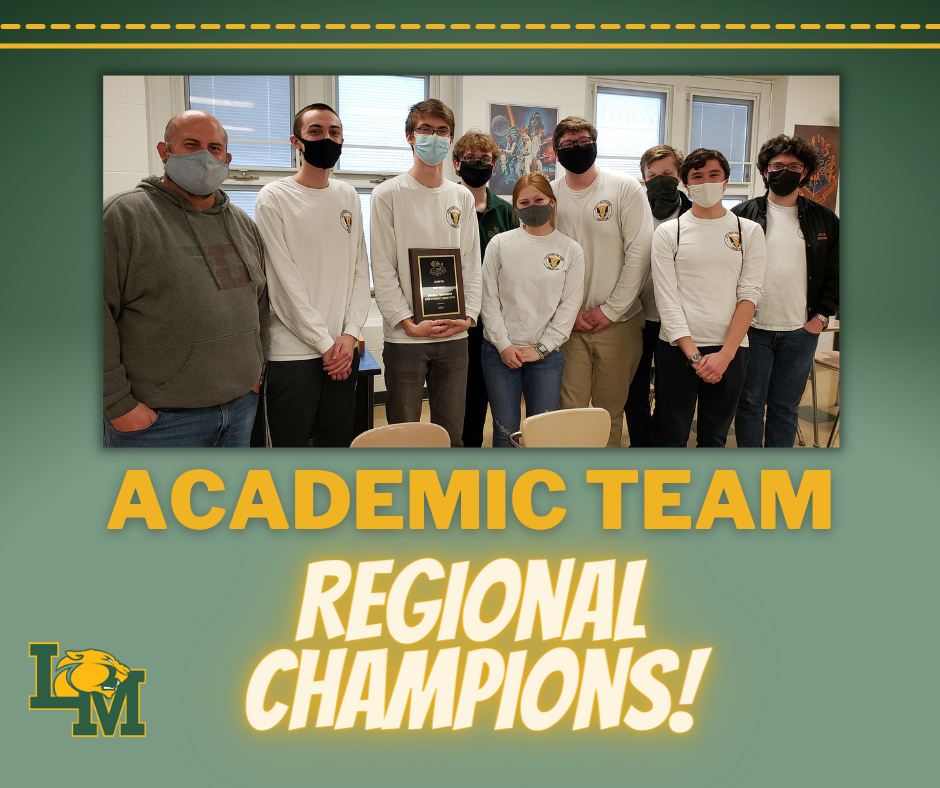 Little Miami Local Schools is proud to announce that the Little Miami Academic Team has won the OAC Regional Championship! They defeated Goshen, Sycamore, Mason, and Walnut Hills (twice) to win the title!
With this championship, Little Miami has now won in 2017, 2018, 2019 & 2021. With no tournament in 2020 due to COVID-19, this makes Saturday's achievement a FOUR-PEAT! Additionally, the team is currently boasting an undefeated season, with a 25-0 record!!!
This year's team is an absolutely amazing group, that truly embodies the word "team." They are selfless, always positive in their attitude towards one another, and they are the hardest working group coach Ron Maupin has seen in his 21 years with the program. He says, "they are, without a doubt, an honor to coach."
Please congratulate Saturday's starters that brought home the title once again:
Gavin Clishe (Captain)
Jake Schepmann
Sebastian Black
Sydney Davidson
Hayden Smith
Dakota Baldwin
Ethan Geraci
Luke Horne
Going into the OAC State Tournament, scheduled for May 1st, Little Miami is currently the 9 seed.
The Academic Team would like to thank the parents, faculty, administration, alumni, and community members that continue to support their team and allow the program to thrive!
Now, on to STATE!