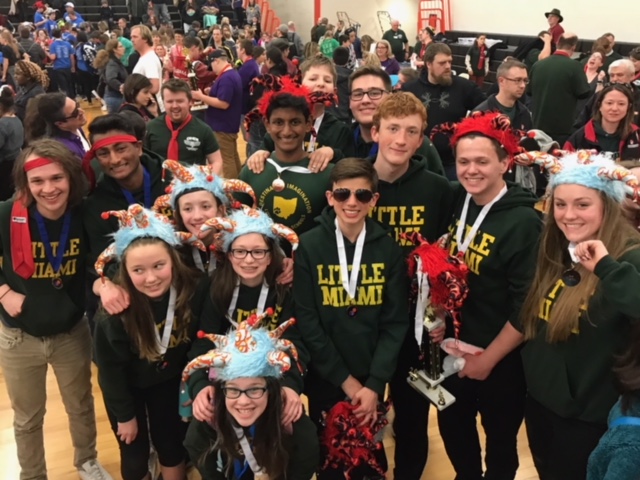 The Little Miami Destination Imagination 2018 tournament season has already been one for the record books!
For the first time in Little Miami DI history, three teams are moving on to the global Finals to represent Little Miami and Ohio against teams from all over the world.
In May, these teams will be traveling to Knoxville to compete in areas of science, technology, engineering and math with student teams from six of the seven continents.
"This is such a unique opportunity for our Little Miami students to interact and make connections with like-minded students from places like as Canada, Mexico, China, Australia, Qatar, India, the Bahamas, Colombia, etc." said Deb Davidson, co-regional director of DI region IV and DI co-coordinator for Little Miami. "Members of the team that I've had the privilege of coaching over the years are still messaging students from Poland and Guatemala that they have met during past global finals experiences. It's such a great way to instill in our youth that this really is a small world and we must all come together and combine our resources and talents to cultivate and protect it."
Little Miami has a history of sending teams to the DI Globals. The Team Players, the team that Davidson has coached in the past, traveled to world competition multiple times and won the Renaissance award for outstanding performance.
DI Globals are May 23-26 in Knoxville, Tenn.