Side Menu Ends, main content for this page begins
Back to Side Menu (includes search)
AFJROTC to help mark Veteran's Day
Posted on: October 3, 2019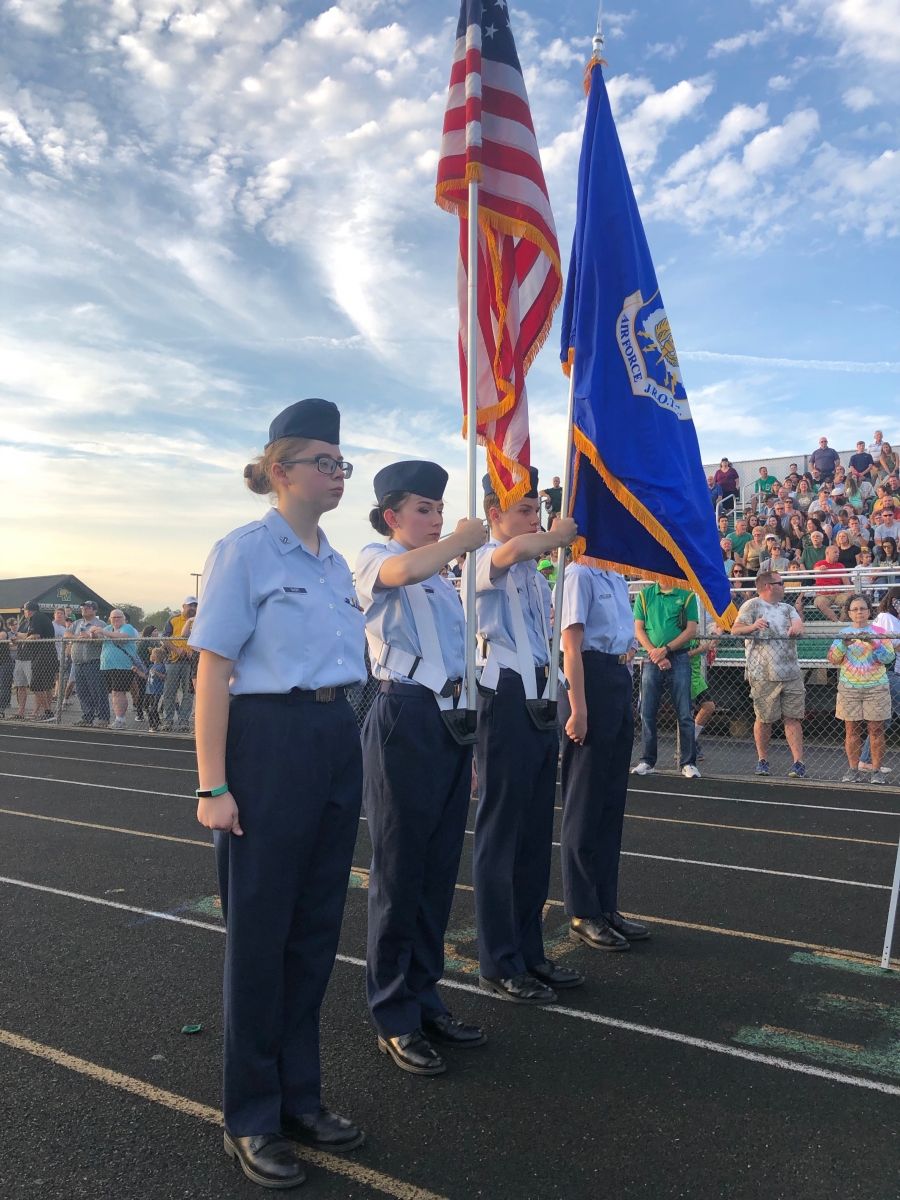 The Little Miami High School Air Force Junior ROTC will help celebrate Veteran's Day at a county-wide event on Monday, Nov. 11.
The AFJROTC will present the Colors at the Countryside YMCA's annual Veteran's Day observance at noon at the Y's Lebanon facility. Since the Civil War, the Y has provided services to the military, and they continue to support military members and their families.
This event is free and open to the community. The event, which averages 300 in attendance, is a full military protocol program.
The guest speaker is Chaplain (Colonel-Retired) Randy Fannin, an ordained Christian minister with the Evangelical Church Alliance. Before retiring from TriHealth / Bethesda Hospitals at the end of 2015, he served as a hospital chaplain for 25 years, the last two years of which he had administrative oversight of the Volunteer Resources Department at Bethesda North Hospital in Cincinnati, Ohio. He currently serves as Director of Pastoral Care at Lebanon Presbyterian Church.
Along with the presenting of the colors, the Warren County Sheriff's Department Honor Guard, Pipe and Drum Corps will give a 21-gun salute. In addition, there will be a moment of silence to remember all Prisoner's of War and those Missing in Action. The US Army 122nd band will provide music.
Following the event is a free lunch of pulled pork sandwiches, macaroni and cheese, baked beans, coleslaw and homemade desserts.
Reservations are not required. For more information, contact Julie Fennessey at (513) 932-1424 ext. 148 or check the YMCA's website at www.countrysideymca.org.