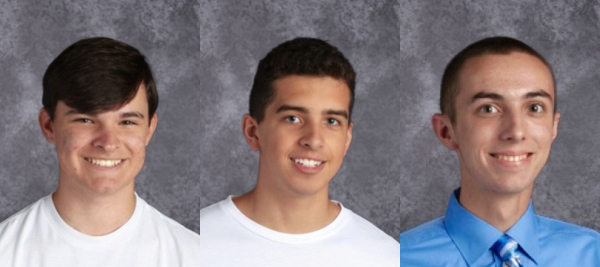 Three outstanding students from Little Miami High School were recently recognized by the 2020 National Merit Scholarship program.
LMHS juniors John Marlow, Izaak Montoya and Jacob Schepmann were all recently named as entrants into the National Merit program due to their high achievement scores on the Preliminary SAT/National Merit Scholarship Qualifying Test.
These three join the top 50,000 scorers in the nation to be entered into the National Merit Program. These academically talented high school students have an opportunity to continue in the competition for some 7,500 National Merit Scholarships worth more than $32 million that will be offered next spring.