Side Menu Ends, main content for this page begins
Back to Side Menu (includes search)
19 inducted into French Honor Society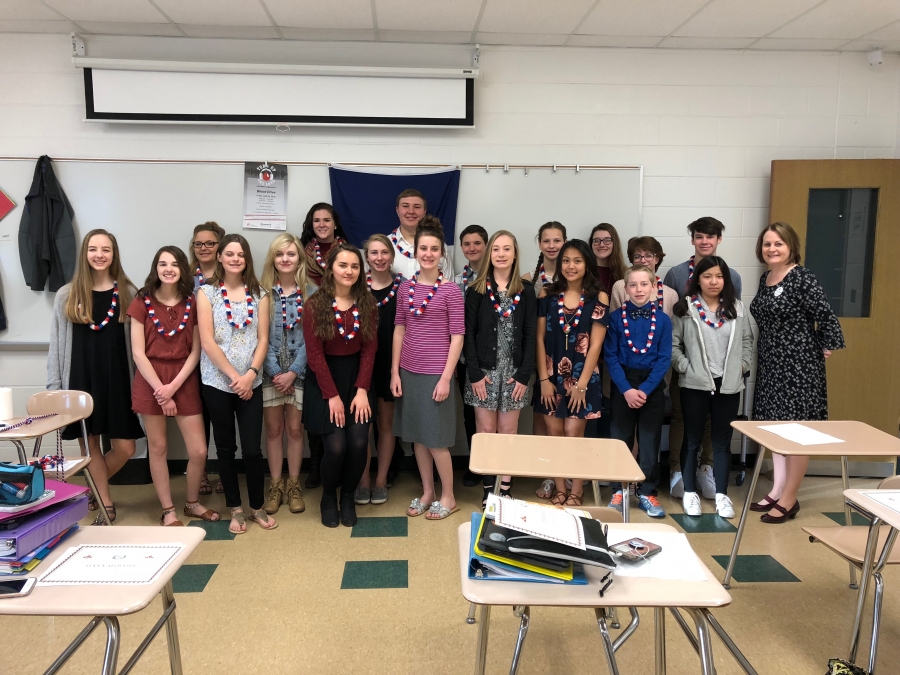 It takes a lot of practice to learn a second language, but harder work still to excel at that new language. Nineteen Little Miami High School students have excelled so much at learning French that they were recently inducted into the French National Honor Society.
These students are the newest members of the Société Honoraire de Français. To be inducted, they have earned straight A's in French and maintained an A- average in all other courses.
The newest inductees are:
Hannah Batin
Chase Boldman
Grace Dye
Anna Finkell
Tyler Frith
Kaia Heitkamp
Emma Hendryx
Nicholas Jackson
Samantha Quatman
Olivia Ruger
Samantha Ryan
Ashley Schnetzer
Jacob Smearsoll
Isabelle Sizemore
Hannah Spencer
Kayla Stallo
Lauren Tolliver
Kayla White-Regan
Wen Shu Zhu
They join a group of 51 other students who were inducted in 2016 and 2018.