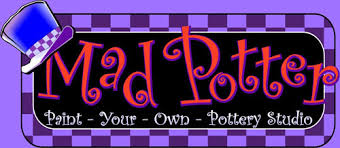 The Harlan-Butlerville PTO will host Mad Potter night on Friday, March 22 from 6 to 8 p.m. at the school.
Each paying customer will receive an unfired ceramic mug to paint and decorate that evening, with help from instructors from the Mad Potter studio in Lebanon. All materials will provided.
At the end of the evening, the instructors will wrap up all the mugs and take them back to the Mad Potter Studio to kiln fire. Once fired, mugs will be food ready, microwave and dishwasher safe. The PTO will deliver the finished mugs to school about a week after the event.
Cost is $13 per person. Papa John's pizza will also be available during the event. Pizza will be $2 per slice, and includes a bottle of water and two cookies.
View the informational flier. Registration is due by March 20.