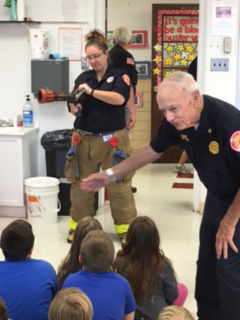 In observance of Fire Prevention Week, Harlan Township Fire Chief Andy Mitten and other fire personnel visited students at Harlan-Butlerville Primary School.
The chief and his crew visited with each class and talked about fire safety. Students were invited to try on a fireman's gear and look through a heat sensing camera.
Students were all given fire hats and heat sensing pencils.