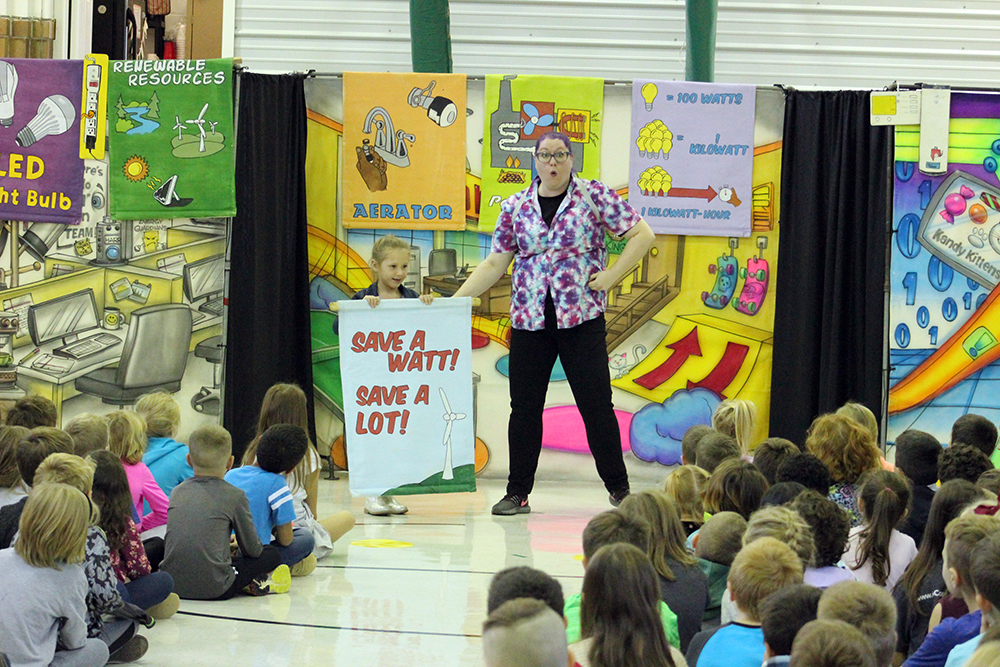 Students at Harlan-Butlerville Primary School got a fun lesson in energy efficiency and natural resources recently, thanks to the National Theatre for Children and Duke Energy.
Students learned to help "defeat" the evil energy villain by turning off unused lights, unplugging device chargers, switching to LED light bulbs and a number of other energy-saving tips.
The assembly was sponsored by the Butlerville PTO.