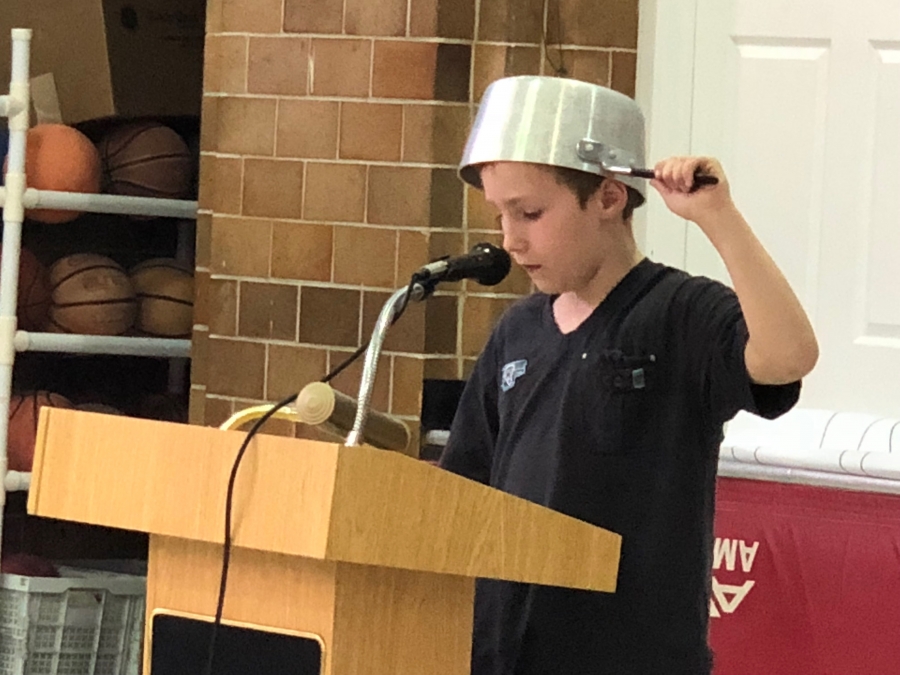 Walt Disney was sitting next to Rosa Parks. And while Johnny Appleseed spoke, Annie Oakley listened attentively.
This unique gathering of American historical figures happened right in the cafeteria of Harlan-Butlerville Primary School as students shared what they had learned during their Famous American study.
Second grade students selected a historical figure to study and then prepared a presentation about his or her life and wrote a biographical speech. They also created life-sized drawings of what their person looked like and might wear. On the day of the presentation, students dressed as their famous American and gave their speech to fellow classmates and parents. Students learned their famous person's birth and death dates, where they lived, and several important facts about their lives.