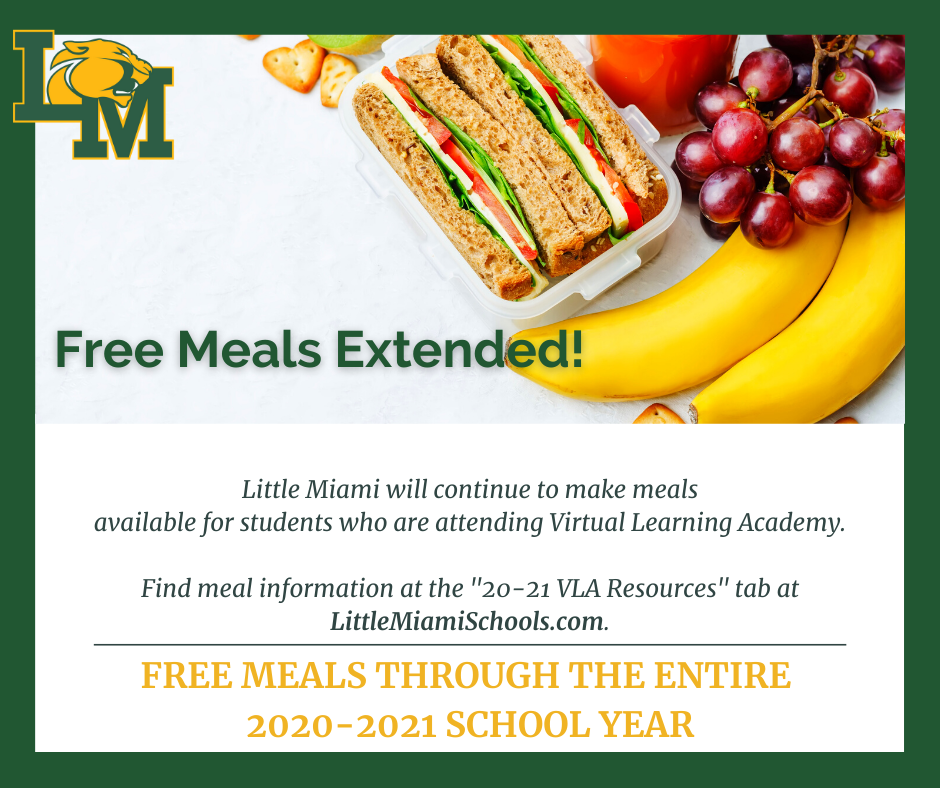 The U.S. Department of Agriculture (USDA) is extending flexibilities to allow free meals to continue to be available to all children throughout the entire 2020-2021 school year. This unprecedented move is part of USDA's unwavering commitment to ensuring all children across America have access to nutritious food as the nation recovers from the COVID-19 pandemic.
Little Miami will continue to make meals available for students who are attending Virtual Learning Academy. There is no charge for these meals, however, interested families must sign up for the service HERE.
Meal pickup days are Wednesdays from 9:00 AM-12:00 PM AND 3:30 PM-6:00 PM. at Little Miami Intermediate School (7427 Zoar Road, Maineville, OH 45039). Look for a tent on the Zoar Road side, near the service entrance. Other people may pick up for you, students do not need to be present. If you are unable to pick up your meals, please contact us at: [email protected], 513-899-5130.
Families only need to sign up once and they will remain on the list for the weekly pick up. If you will NOT be picking up a meal once you are signed up, please email Rachel Tilford: [email protected].