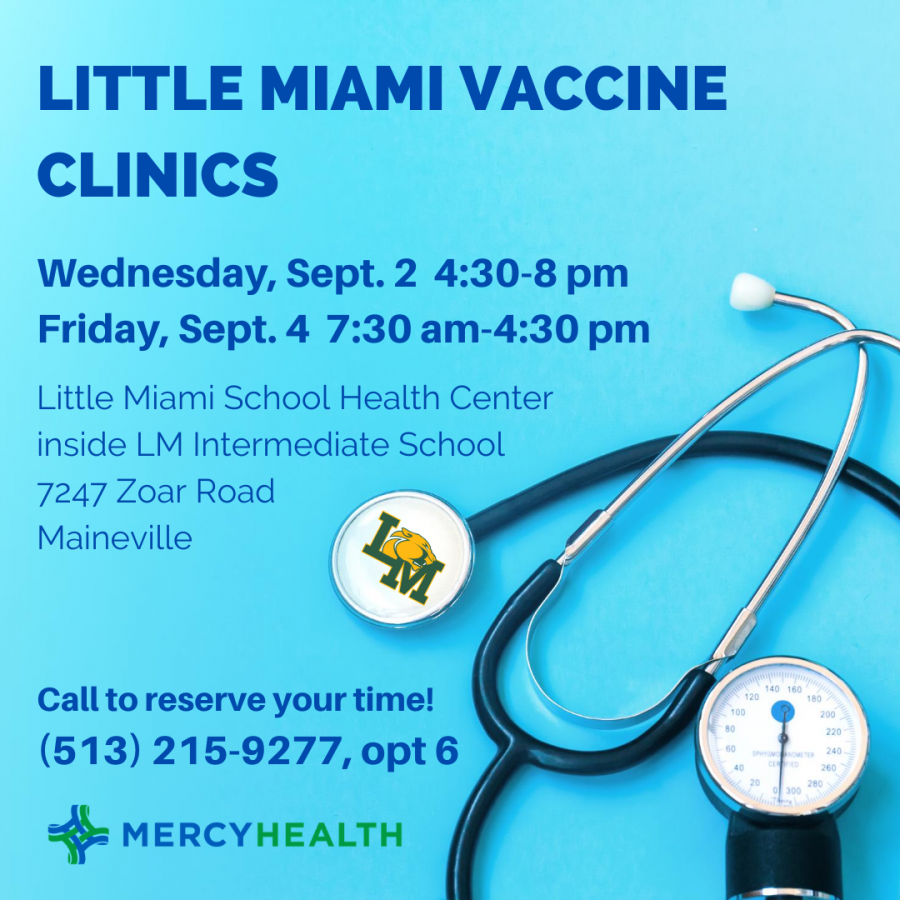 Ohio law requires that students returning to school be up-to-date with their immunizations. Students have 14 days from the start of school to update these immunizations, but many families are behind on their wellness visits due to COVID-19.
Mercy Health is here to assist Little Miami families in getting their shot records up to date.
The Little Miami School Health Center located inside Little Miami Intermediate School will offer student vaccine clinics on Wednesday, Sept. 2, 4:30-8 p.m. and Friday, 7:30 a.m. to 4:30 p.m.
If a student does not obtain the required vaccinations and provide written documentation (immunization record) or an exemption note to the school, the school will exclude that student on the 15th day of the 2020/2021 school year until the immunization requirement is fulfilled.