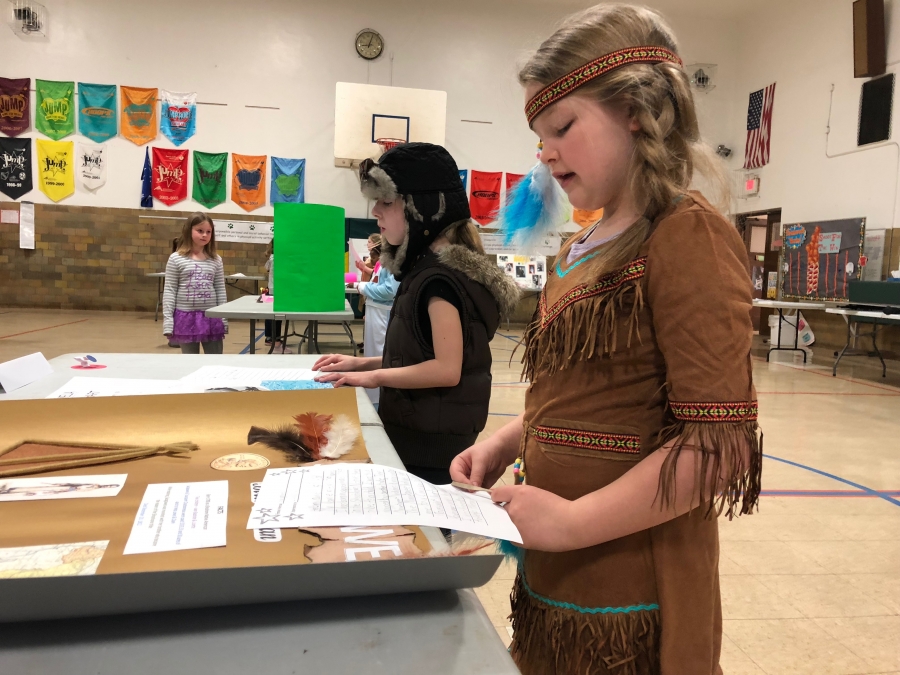 When Julia Child sits next to Henry Ford, what do they talk about? When this very thing happened recently at Hamilton-Maineville Primary School, the discussion centered around what was for lunch.
Famous Americans from multiple decades could be seen in the halls of Hamilton-Maineville Primary School recently as students dressed as their favorite historical figure during the Famous American Wax Museum. Students studied everyone from Thomas Edison to Olympic gymnast Simone Biles.
Second grade students selected a historical figure to study and then prepared a presentation about his or her life and wrote and memorized a quick biographical speech. On the day of the Wax Museum, students dressed as their famous American. As other students and guests walked through the "museum," visitors could hear the biographical speech if they pressed a "button" at each figure's table.