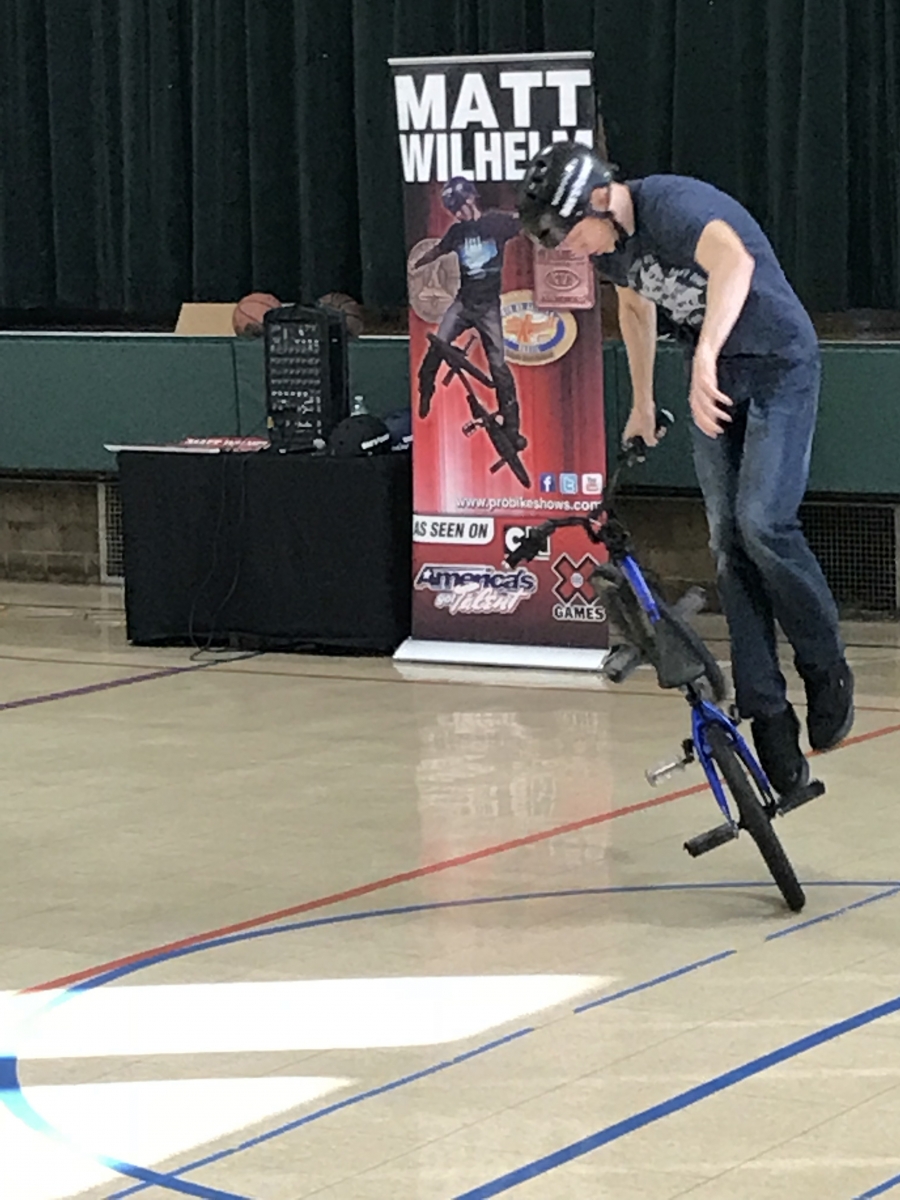 To youngsters who have only been riding their own bicycles for a short while, the skills of a recent visitor to Hamilton-Maineville Primary School were jaw-dropping.
As a reward for a great school fundraiser, students recently enjoyed a performance by Matt Wilhelm, a three-time X-Games medalist and two-time national champion.
Wilhelm did numerous tricks on his BMX bike -- including jumping over two teachers -- while talking about his personal story of standing up to bullying. He also spoke about kindness, responsibility and of course, bike safety.