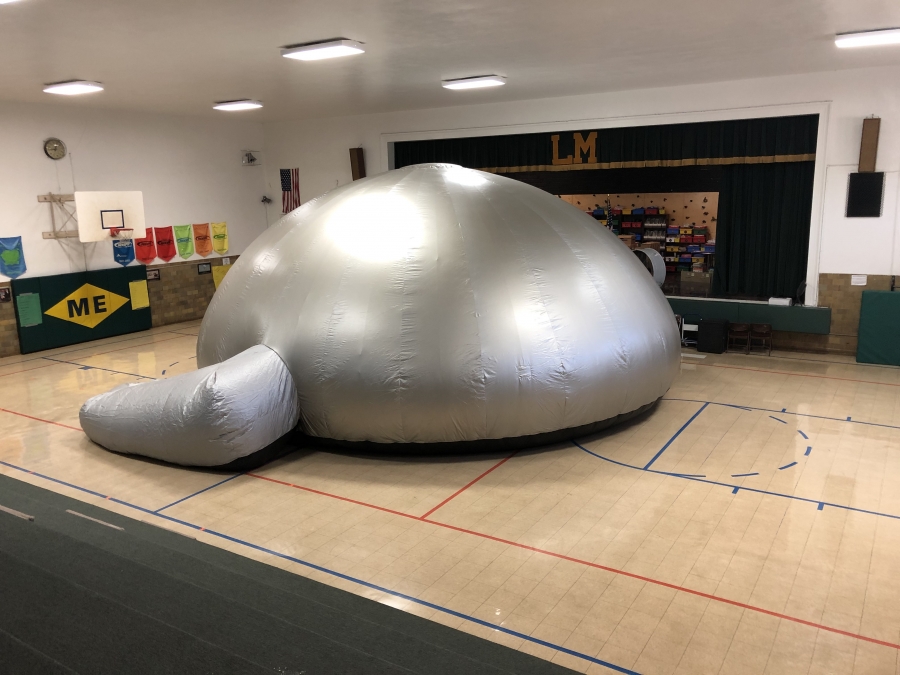 Hamilton-Maineville students traveled the solar system without ever leaving their gymnasium when the Sky Dome visited recently.
Students crawled inside the large inflatable dome, which was illuminated like the night sky. Their "navigator" then used a digital planetarium projector to guide students through the stars of the Northern Hemisphere and then to each planet in the solar system.
This visit from the Mobile Ed Productions Sky Dome was sponsored by the Maineville PTO.