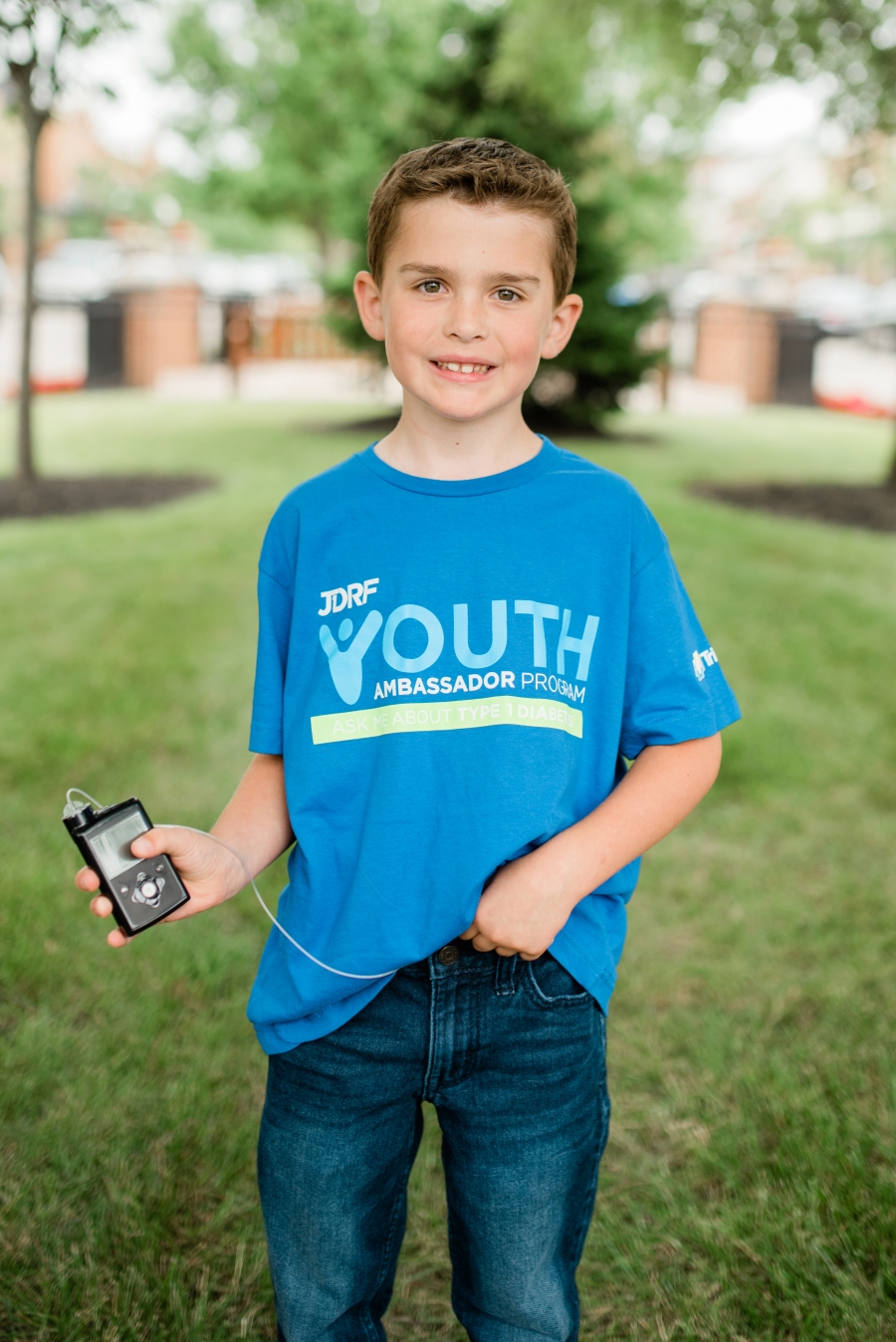 The Juvenile Diabetes Research Foundation Southwest Ohio chapter recently chose a Little Miami second grader to serve as one of their youth ambassadors.
Nathan Roberts from Maineville will be a member of the JDRF Youth Ambassador program for the 2019-2020 school year. This competitive program each year selects children who live with type 1 diabetes (T1D) and who serve as a great example of living with the disease. Nathan was diagnosed at the age of 4 and excels through his support and commitment to fundraising for the JDRF and their goal to find a cure.
Nathan is 7 years old and will be a 2nd grader at Hamilton-Maineville Primary School. In this role, he will represent JDRF and share his experience about living with T1D.

Nathan's life is a bit different than that of some of his classmates. In his own words, here's what it's like:
"My body has stopped producing insulin and because of this I use an insulin pump. My insulin site needs to be changed every three days and takes an hour to change because of the numbing cream - the needle is pretty big! Every time I eat, I need to know the carbs in whatever I am eating and then I enter that number into my pump. This goes for every snack and lunch at school too.
"My school nurse (who is awesome) helps me add and enter the carbs while I am away from home. Sports activities, recess, and just being an active kid makes my blood sugar numbers fall. When this happens and I go too low, I need a fast acting carb to bring my number back up. Juice and skittles are my favorites for times like these. After eating my fast acting carbs, I will have to sit down for about 15 minutes so my blood sugar has a chance to come back into normal range. This is the hardest part of diabetes for me because I have to sit and watch other kids play.
I also wear a CGM (Continuous Glucose Monitor). This tells me what my blood sugar numbers are without doing a finger poke. This helps me and my family sleep a little easier because the CGM has an alarm that goes off in the middle of the night if my blood sugar numbers fall too low. Diabetes does not take a break. It is all day everyday."
T1D is often misunderstood, which is why the awareness-building aspect of the Youth Ambassador role is so important. "JDRF Youth Ambassadors are a critical part of our work, as they help advance the cause and build awareness of type 1 diabetes," said chapter Executive Director Melissa Newman. "These young people volunteer their time and put themselves out there in sharing their story, which includes the struggles of living with T1D, and we are appreciative of their efforts."