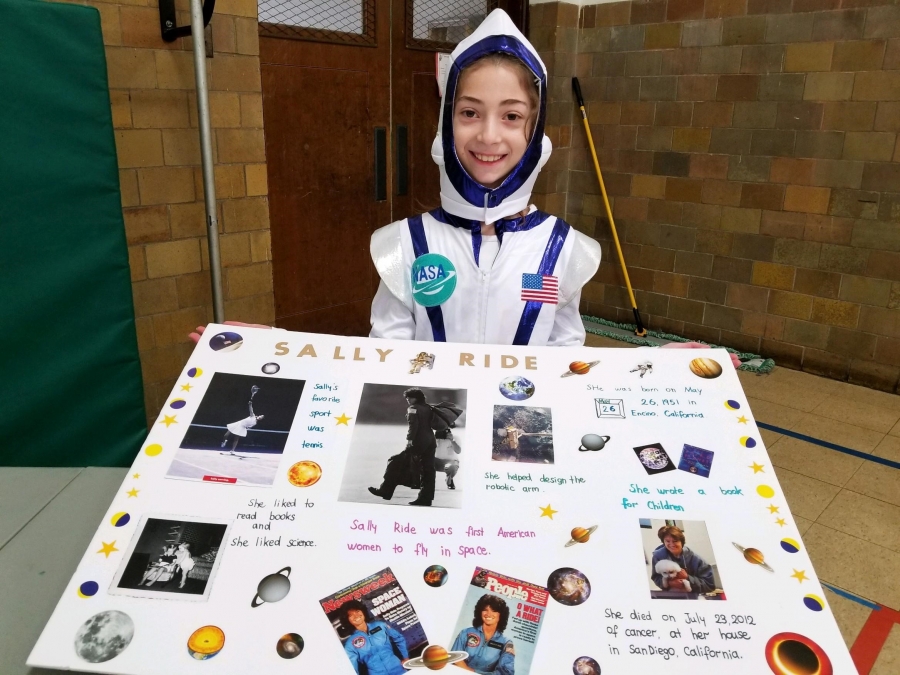 How do you get a ticket to an event where Clara Barton sits near Pocahontas, and Ruth Bader Ginsburg shares a table with Albert Einstein?
No tickets were necessary to speak with these American dignitaries because they all recently made an "appearance" at the Famous American Wax Museum at Hamilton-Maineville Primary School. Students dressed as their favorite historical figures like Ginsberg, Einstein, Harry Houdini and Abraham Lincoln.
Second grade students selected a historical figure to study and then prepared a presentation about his or her life. On the day of the Wax Museum, students dressed as their character and recited the biographical speech if visitors pressed a "button" at each figure's table.