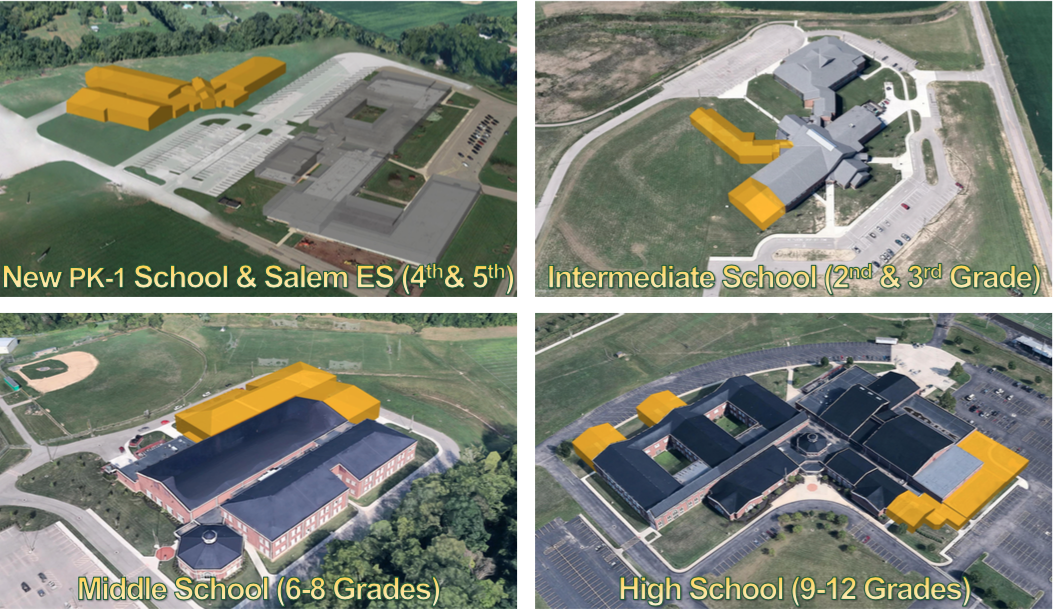 On the May 8 ballot, Little Miami Local Schools will seek voter approval of a 3.6 mill bond issue for building construction and additions to accommodate the district's growing enrollment.
This will be the second attempt to pass a bond that would generate funding for the first phase of the district's master plan. After the sixth straight year of triple-digit enrollment growth, Little Miami is rapidly running out of classroom space. The district has 4,950 available seats across six buildings and as of March 2018, enrollment was at 4,890.
The bond issue would raise $64.6 million and would cost the owner of a home valued at $200,000 an additional $21 per month. The bond would pay for the construction of a new 800-seat primary school, additions to three other school buildings and minor renovations to Salem Twp. Elementary.
For more bond information and to view conceptual drawings of the proposed building and additions, see the district's Bond Issue Info webpage.