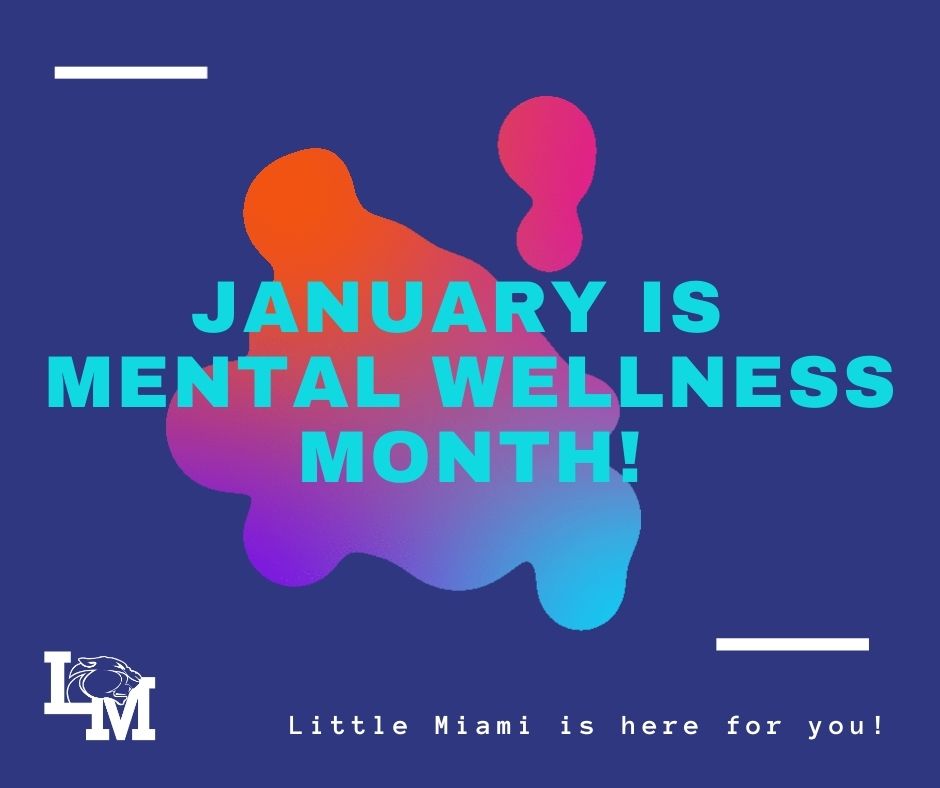 Over the past year, the focus on mental health and wellness has been more important than ever. With the stresses of COVID-19 restrictions to changes in routine and schedule, many people have experienced a feeling of anxiety and unease of the future. Let's commit to making 2021 a year of positivity and health, starting by recognizing January as Mental Wellness Month! Check out the resources and tips below to help all of your household members understand and improve their mental health.
Teen Depression
Recognizing the signs of depression in teenagers is of vital importance for guardians, so that they can be equipped to seek out the help that their teen may need. Speaking with Laura Marco, Mental Health Consultant at Little Miami Junior High School, she mentions that while certain behaviors, such as staying in their room, withdrawing from social interactions, loss of interest in activities, being irritable, not doing school work, sleeping more, etc., may seem like "normal" teen behavior, they could also be signs of teen depression. The key is – the sooner a guardian can become aware of the potential signs of depression, the sooner their teen can find help and get mental wellness support in place. If you are concerned that your teenager may be experiencing depression, Little Miami has resources and staff in place to help make such a determination & provide your family with assistance. Learn more about teen depression.
Potential Link Between Social Media Usage and Depression
With students increasingly in front of a screen this year, parents must be aware of potential impacts that constant exposure to social media may have on the mental health of young people. In several recent studies, teenage and young adult users who spend the most time on Instagram, Facebook and other platforms were shown to have a substantially (from 13 to 66 percent) higher rate of reported depression than those who spent the least amount of time on online platforms. Learn more about these studies.
How Little Miami is Providing Mental Health Support to Students
Maintaining the well-being and health of students is a top priority for Little Miami. In order to properly serve all students and their mental health needs, a variety of mental health services is required. From college and career planning to intervention and coping skills development, Little Miami is proud to offer a vast array of services to students.
School counselors support the emotional needs of students as they relate to accessing academics. Counselors run support groups, meet with students individually, monitor student 504 accommodation plans, create student schedules, assist with college and career planning and assist in connecting families with needed resources. LM school counselors act as the 'front line of support' when our students are in crisis.
Counselors are available at each building to serve the needs of students. LM students also benefit from having access to mental health consultants who assess and determine appropriate services for each student referred by the school counselor. These consultants provide mental health consultation to administration, staff, and families served by the district. They also provides districtwide crisis intervention services and monitor students in the district with the highest level of needs and severity of symptoms.
These consultants also complete referrals for individual therapy for students that require a treatment plan with our partner agency. The mental health consultant is also available to provide consultation and professional development to staff in order to improve the support and management of students with mental health concerns in the academic environment.
If your student is struggling with mental health concerns, don't wait. Reach out to your student's counselor today & begin the journey to mental wellness.