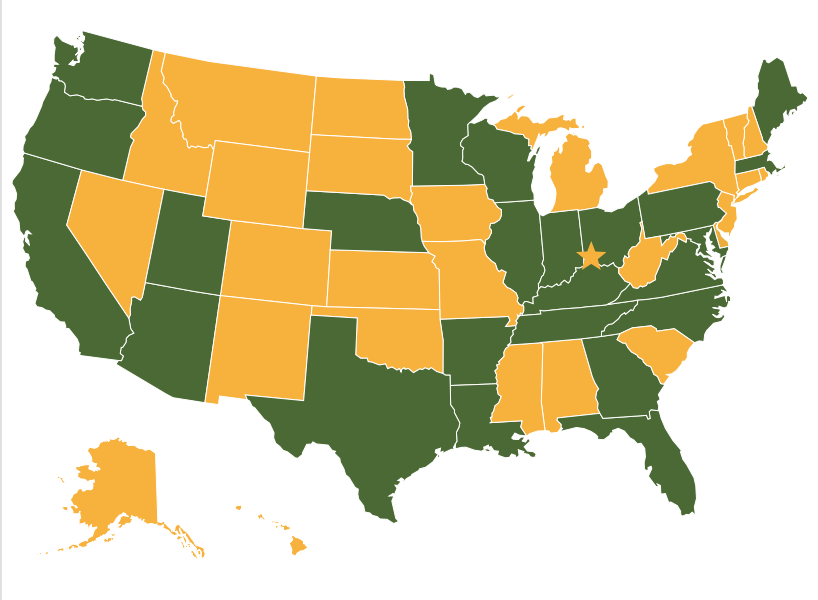 Some of Little Miami's newest students hail from 20 U.S. states (in green)
Little Miami began the 2019-2020 school year with an enrollment of 5,195 students. This includes more than 800 new students who enrolled over the summer from our community, 20 different states and Canada.
This enrollment number includes 352 new kindergarten students and 161 preschoolers.
All grades saw an increase in the number of students, including 22 high school juniors and 11 seniors. Some grades saw such a large increase that it necessitated hiring two teachers more than planned for.
Enrollment breakdown by grade:
Preschool: 161
Kindergarten: 352
First: 48
Second: 29
Third: 24
Fourth: 20
Fifth: 25
Sixth: 22
Seventh: 17
Eighth: 25
Freshmen: 25
Sophomores: 18
Juniors: 22
Seniors: 11