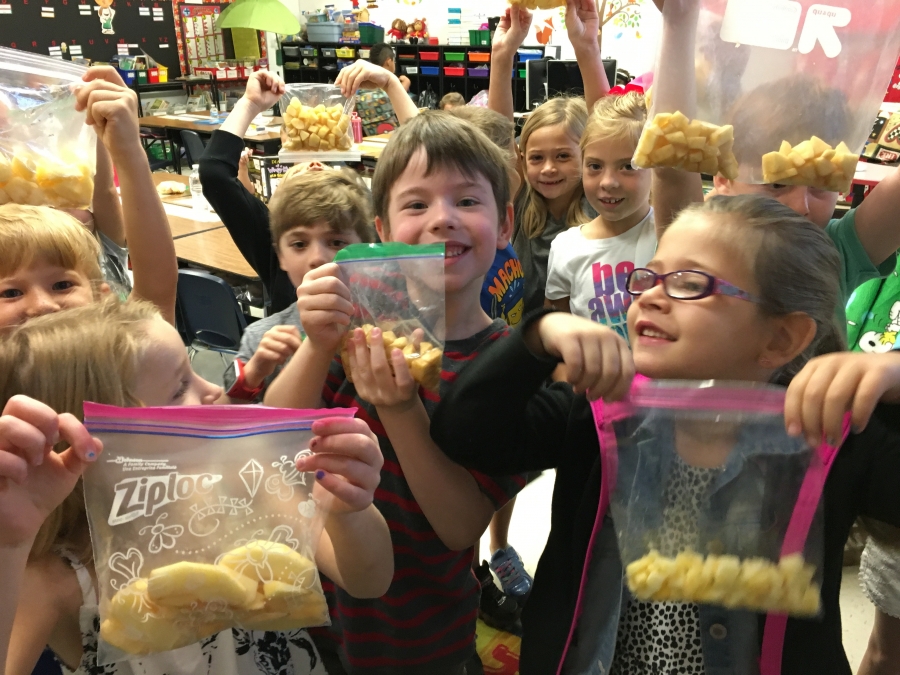 First grade students at Hamilton-Maineville Primary School recently got a tasty lesson in history.
On Sept. 26, all first graders celebrated the birth of John Chapman, also known as Johnny Appleseed. They learned about Chapman and his travels through Ohio in the late 18th century, when he planted small nurseries of apple trees for the pioneers in the region.
To celebrate his birthday, first graders participated in many apple-themed activities, made their own applesauce and will be writing a how-to book on the subject as well.