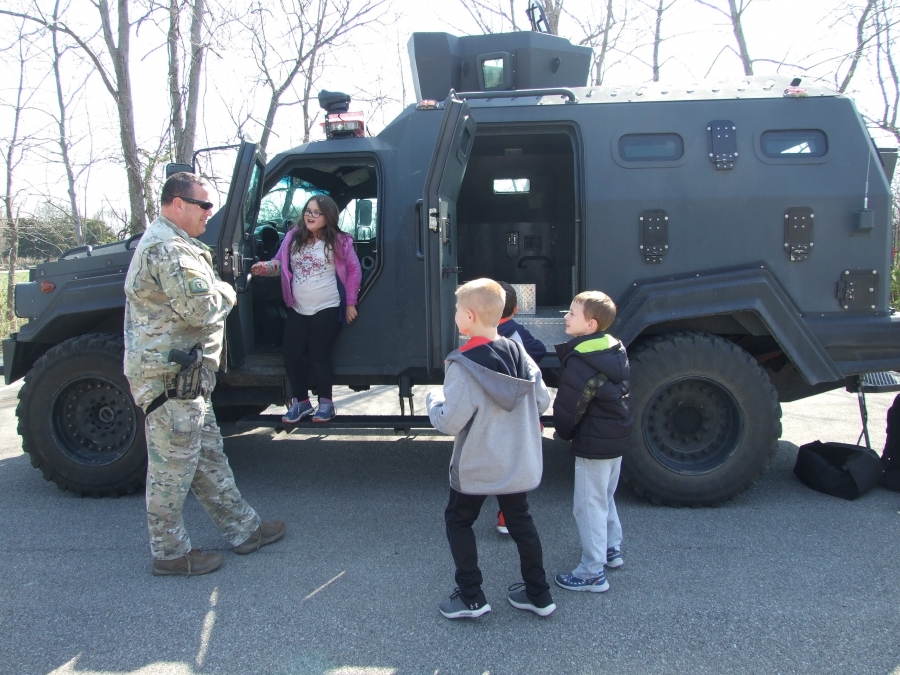 What did you want to be when you grew up?
Students at Hamilton-Maineville Primary School got the opportunity to explore a number of occupations during their recent Career Week.
To start the week, boys and girls dressed up in the costumes that represented the careers they thought they would like to be when they reach adulthood. They also completed a "What do I want to be?" worksheet and read about different careers in the media center. Parent volunteers also visited classrooms and were able to talk to students about the jobs they do.
The week finished up with a vehicle day, where emergency and public works vehicles visited the school for students to explore. Many thanks to Agenter Orthodontics for supplying a sweet treat to cap off the week!