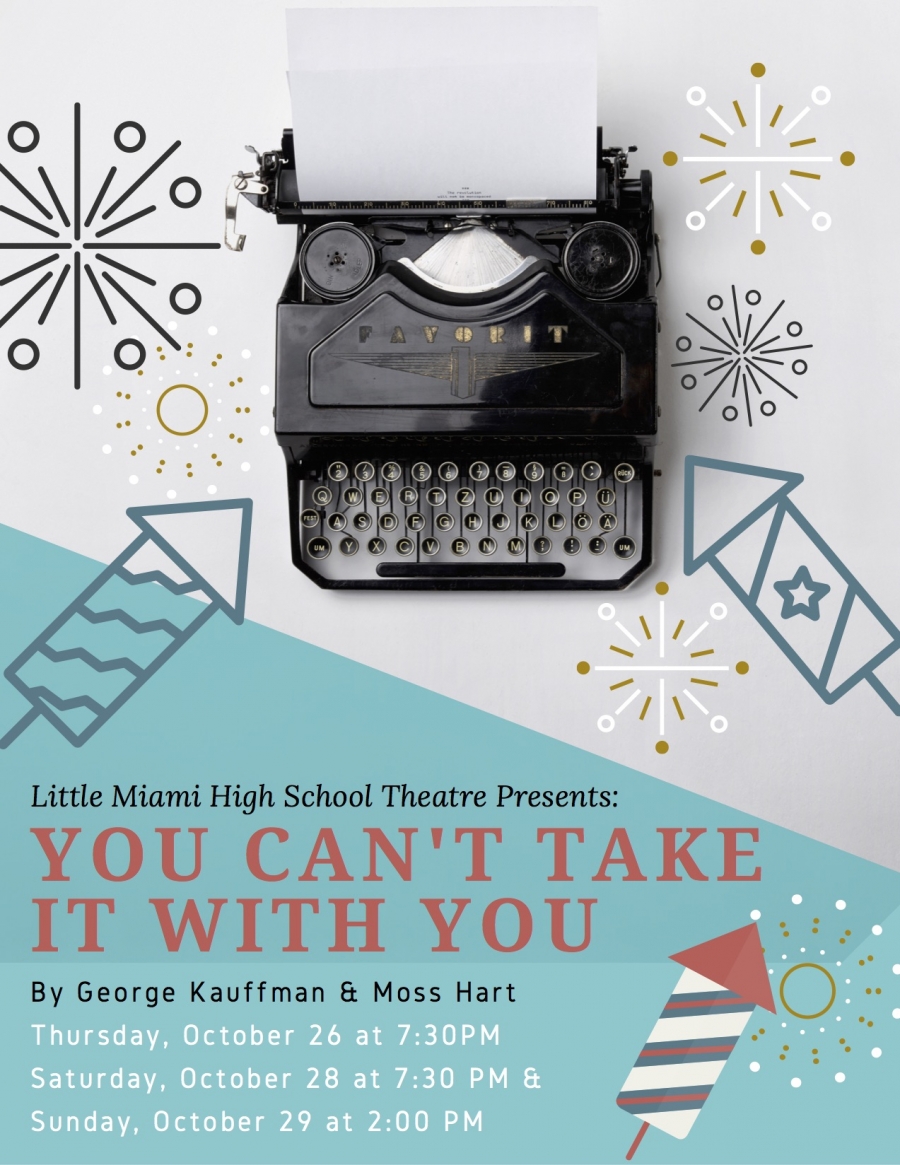 When three generations of a madcap family live under one roof, pursuing their passions of everything from ballet to the manufacture of fireworks, only hilarity can ensue.
That's the scene to be set by Little Miami Theatre's production of "You Can't Take it With You" on Oct. 26, 28 and 29.
If at first the Sycamores seem a little strange, it is not long before we realize that if they are strange, the rest of the world is stranger. In contrast to these delightful people are the unhappy Kirbys. The plot shows how Tony (played in this production by Lochlan O'Neill), attractive young son of the Kirbys, falls in love with Alice Sycamore (played by Charlotte Graham) and brings his parents to dine at the Sycamore home on the wrong evening.
The shock sustained by the Kirbys, who are invited to eat cheap food, shows Alice that marriage with Tony is out of the question. The Sycamores, however, though sympathetic to Alice, find it hard to understand her point of view. Meanwhile, Tony, who knows the Sycamores are right and his own people are wrong, will not give her up.
Comedy ensues with an ex-Grand Duchess earning her living as a waitress, members of the household manufacturing fireworks, a printing press in the parlor and other oddities.
Directed by Tara and Ken Lydy, this production features several LM stage veterans including Eli Lanham (in the role of Martin Vanderhof), Catie Cumings (as Penelope Sycamore) and Anna Lemon (as The Grand Duchess Olga).
Performance dates are Thursday, Oct. 26 at 7:30 p.m., Saturday, Oct. 28 at 7:30 p.m. and Sunday, Oct. 29 at 2 p.m. There will be no performance on Friday, Oct. 27 due to athletic and band conflicts.
All tickets are $10 and can be reserved at LittleMiamiTheatre.weebly.com.