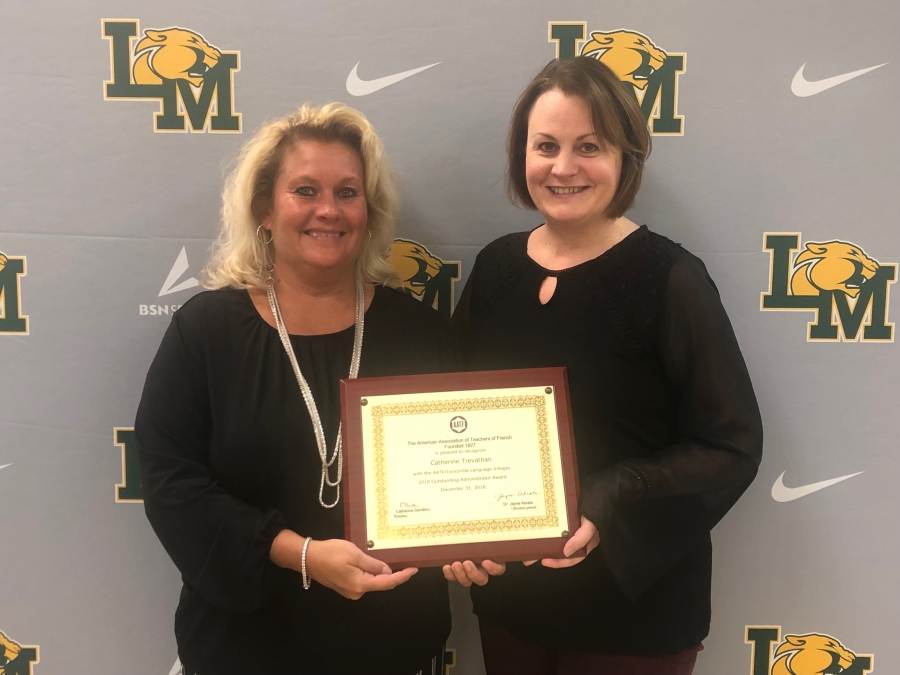 Principal Cathy Trevathan (left) and Jennifer Dafoe
The principal of Little Miami High School recently received national recognition for her support of the teaching of international languages at the high school level.
Principal Cathy Trevathan was named the 2018 Outstanding Administrator by the American Association of Teachers of French. The award is intended to recognize a school principal or superintendent who actively supports the study of French and has demonstrated a strong commitment to international education and intercultural understanding through support for the study of languages, including French, in his or her school or district.
Trevathan was nominated by LMHS French teacher Jennifer Dafoe.
The award, sponsored by the AATF and Concordia Language Villages, also includes a two-week stay at Concordia Language Villages to be awarded to a student at Little Miami High School. The award covers the cost of round-trip travel from the student's home airport to one of the Concordia camps as well as the cost of the two-week program.